31+ Amazing Things to See & Do in Breathtaking Ecuador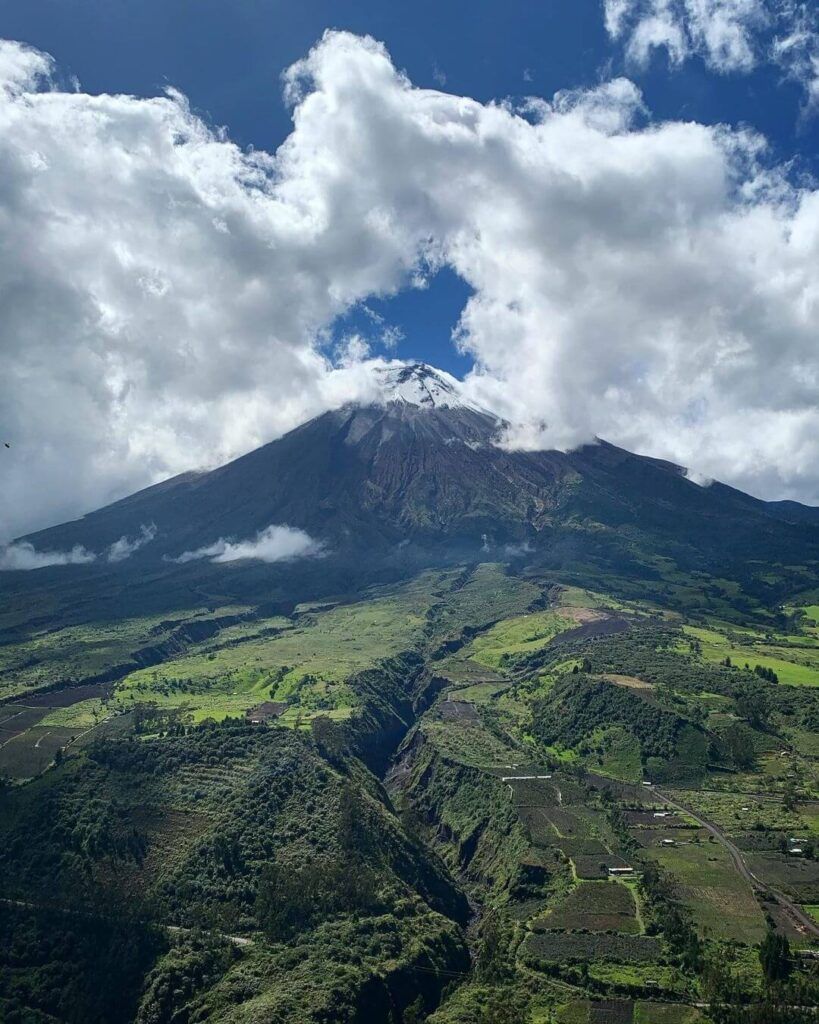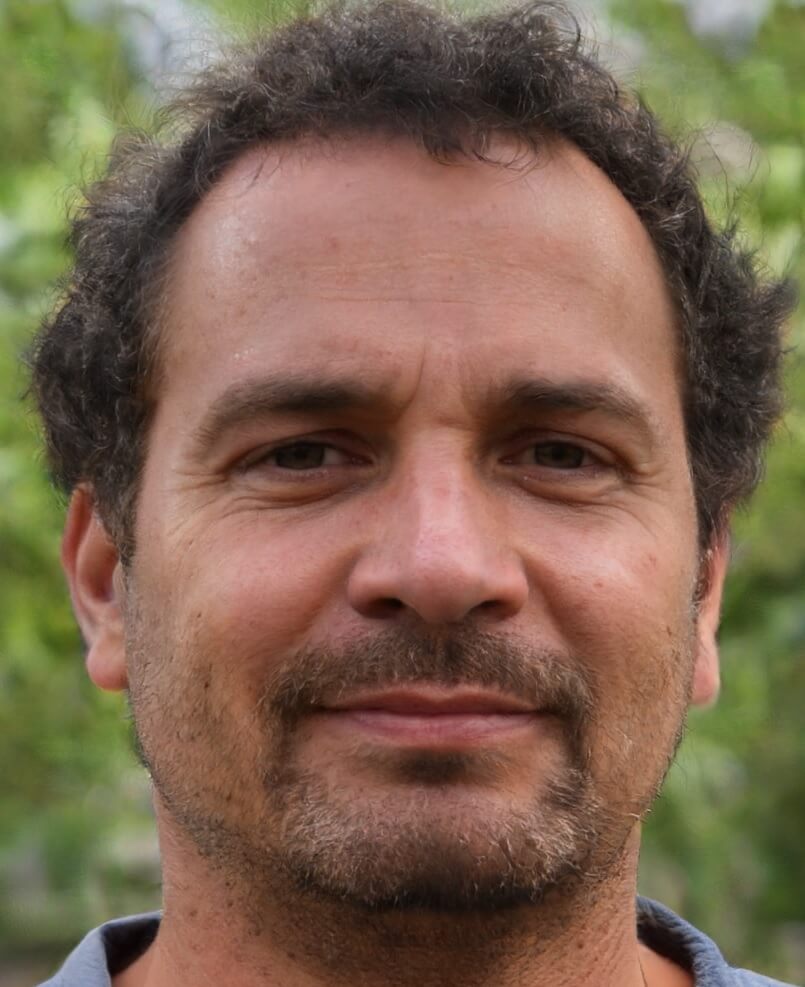 Paolo is a native of Baños de Agua Santa, a city in Ecuador's incredible interior. Although to many this city represents the heart of a hidden gem, to Paolo it is a lifelong home and labor of love. He shares his insight as a travel guide with a particular emphasis on the extraordinary nature and outdoor activities that attract visitors to the region.
Ecuador is a majestic nation with both a rich cultural heritage and a stunning natural landscape. In this article we bring you the best of both worlds to ensure your trip is packed with history, culture, and outdoor adventure.
Booking.com
is the only official place to find special, limited-time offers. Rooms bookout fast so don't hang around! Although this
link
guarantees the best rate on your room, we highly recommend early booking to avoid disappointment later.
Among this country's most prized natural assets are its breathtaking volcanoes and endemic wildlife. Located between Colombia and Peru, Ecuador's own customs and traditions sometimes get lost in conversation. However, whether its exquisite national parks preserving the country's biodiversity or splendid architecture and cultural institutions, this guide will set you on the right path for exploration.
Top 10 Things to See & Do in Ecuador
Without further ado, let's discover the beauty of Ecuador's landscapes and built environment — from the lush Amazon rainforest to the heritage of Quito, and from colonial cities to the magic of the Galapagos Islands.
Chimborazo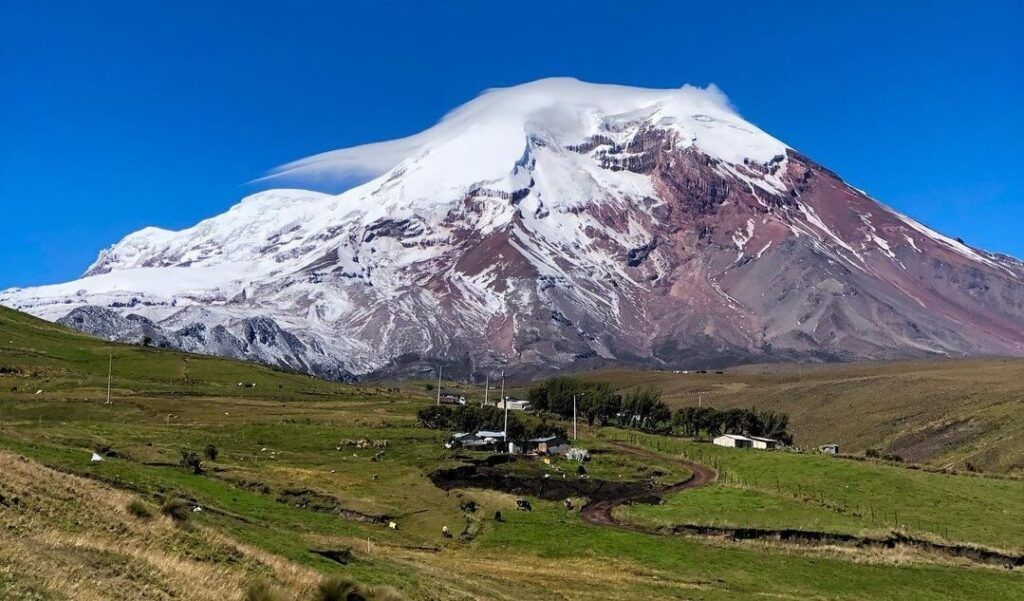 Chimborazo is among Ecuador's finest natural treasures. This epic volcano is not only the highest peak in Ecuador but also among the twenty highest summits in the world. Incidentally, its peak is recognized as the farthest point on the Earth's surface from the center of the Earth, surpassing Everest. If you're wondering how this is possible: the answer lies in the "bulge" of the earth.
Chimborazo today is a dormant volcano covered by sizeable glaciers. The nearest city is Riobamba. If you intend to visit then we thoroughly recommend enlisting an expert guide who knows the area. This ascent is not to be taken lightly and conditions can be very challenging.
No one can doubt that this peak is one of Ecuador and indeed South America's finest summits. Activities available in this area include mountain biking, which is arguably the best way to experience Chimborazo.
Recommended Tour Guide: the three-day bike and hike tour organized by the team at Biking Dutchman is by far the best and most immersive tour for fully appreciating everything Chimborazo and the broader area has to offer.
Bosque Protector Mindo Nambillo
This ecological reserve spans a remarkable 22,000 hectares of humid and breathtaking forest. It is home to a number of eye-catching landscapes — from rivers and waterfalls to the biodiversity of orchids, butterflies and more.
Ecuador is informally known as the "world capital of birds" and this reserve doesn't disappoint enthusiasts, with over five hundred endemic species to scout. This represents the richest bird habitat anywhere in the world, with species such as toucans, hummingbirds, parrots, and owls.
Mindo is located a little over 2 hours west of Quito. It is always worth the investment to recruit a local expert to guide you on personalized walks through the undulating forestry, rivers, and waterfalls.
Outdoor activities include rafting, swimming, and, of course, hiking. To get there you can take a bus or hire a private tour that departs from the city of Quito. Look out for "El Mariposario de Mindo," which houses over a dozen species of butterfly.
Quito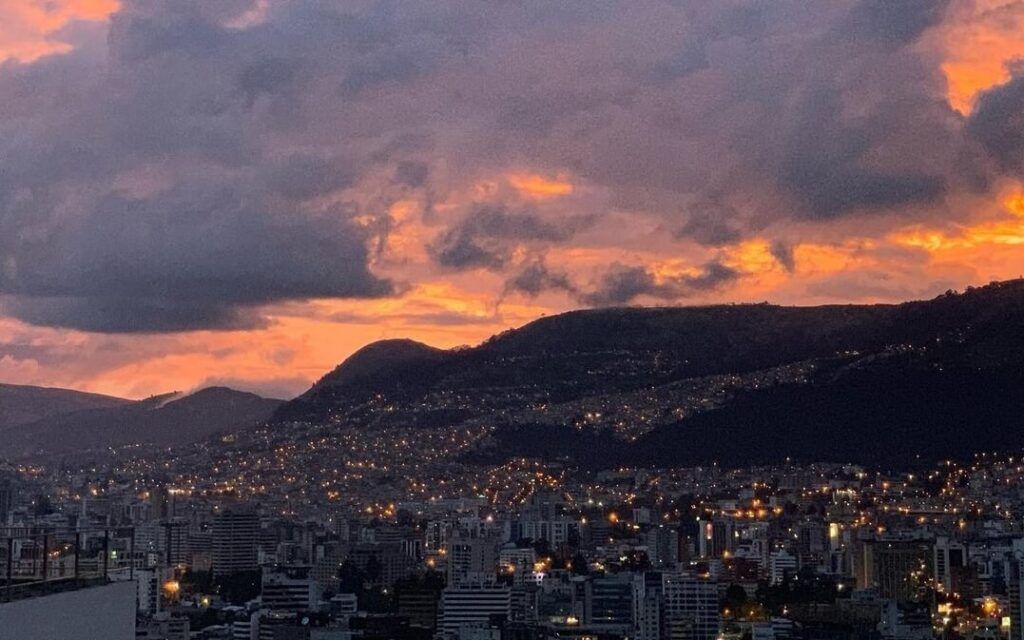 The city of Quito is arguably one of the most remarkable capitals in the world. Surrounded by volcanic peaks including Pichincha, Quito certainly possesses a stark and compelling skyline. Furthermore, its architectural mix is an intriguing combination of modern and colonial. As a hub for most overseas arrivals, Quito is the place from which many visitors will begin their journeys to other parts of this remarkable country.
If you get chance, make time to explore the La Mariscal neighborhood — one of the most charming places in Ecuador and home to many thriving bars, hotels and restaurants. This city has a unique, bustling atmosphere and is one of the many places in Ecuador designated as cultural heritage hotspots. Finally, make time to visit "Plaza de la Independencia," which is the home of the country's government, and also its religious and architectural center.
Malecón Simón Bolivar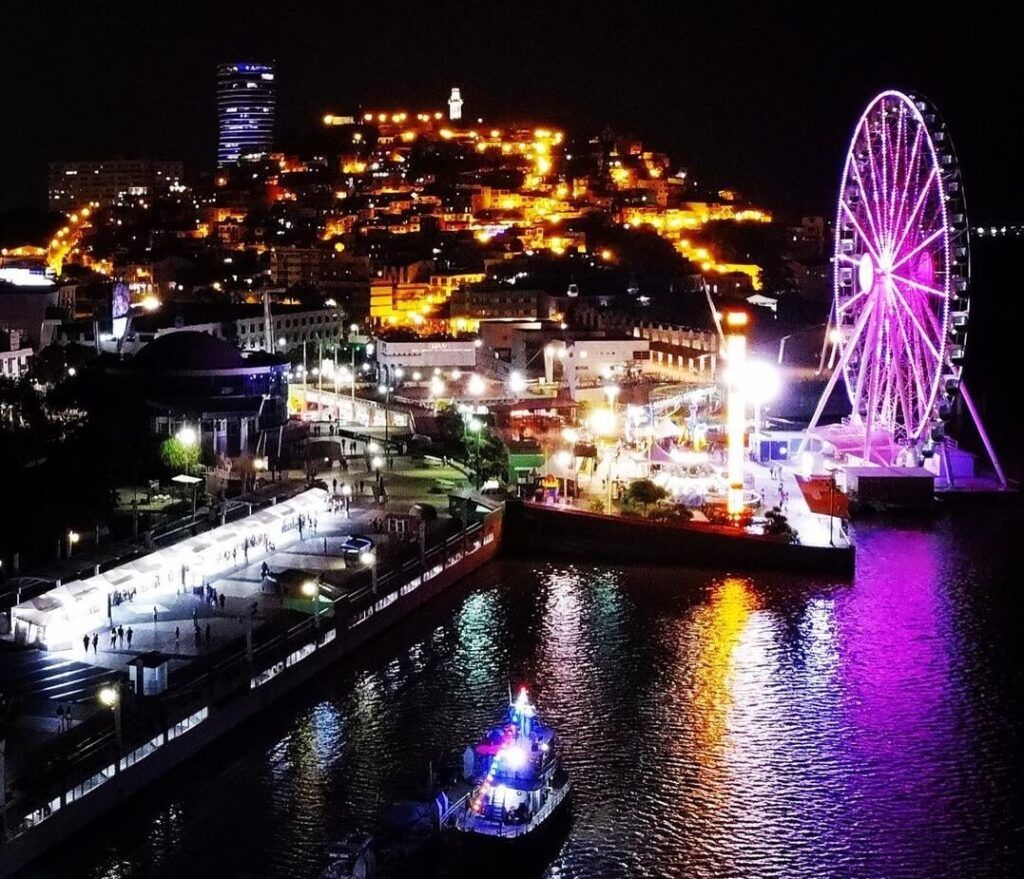 Also known as the Malecón 2000, this beautiful promenade fans out into a large, paved esplanade full of trees, gardens, sculptures and memorials. It also bustles with shopping venues and trendy restaurants. It is situated in the city of Guayaquil, next to the Guayas River.
This area is also suitable for the whole family. Indeed, children can take turns on the ferris wheel, allowing you to see the city from a height at a slow and measured pace.
Baños de Agua Santa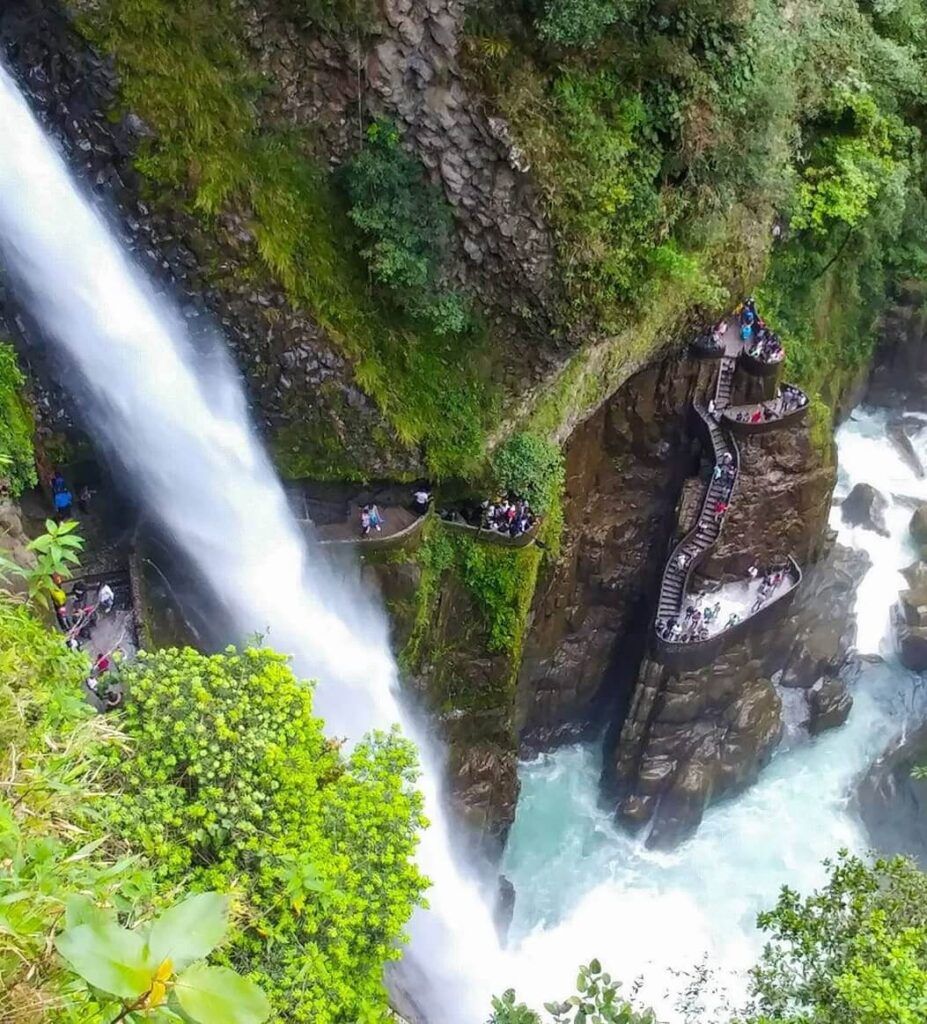 Baños is of course famous for its hot springs and the nearby Tungurahua volcano. The waters in these springs range from approximately 20 degrees celsius all the way up to 50 degrees celsius. Locals ascribe healing powers to these waters. Whether or not those claims are true is debateable, but it's hard to deny that basking in the pools isn't relaxing and pleasant.
Hiking along the area's trails is extremely popular. There are over 50 waterfalls in the region and the river is always a delight to behold. Intrepid visitors can take part in rafting on the mighty Pastaza River if they so wish! Other popular activities include climbing, canyoning and kayaking.
The local people are generally regarded as some of the most welcoming and respectful in Ecuador. Baños isn't just a natural paradise, however. Architectural treasures include the Basilica of the Virgin of Agua Santa, in which a celebration in her honor is held each October.
Just three hours from the capital, Baños is accessible without the need for connecting flights.
Our Top Pick: Experience Cascada el Pailon (del Diablo), La Casa del Arbol, and take in spectacular views of Tungurahua volcano on this six-hour hike. This guided trek is perhaps the best available in terms of value for money. It includes iconic destinations and a number of truly beautiful waterfalls. It is arranged by the bilingual team of Ivagatours. See on Viator.
Tren de la Nariz del Diablo
This railway has its origin in the town of Alausí, which is located in the Central Andes and is five hours from Quito. It attracts many visitors despite its somewhat intimidating name! The name was allegedly chosen in reference to the many deaths that occured during its construction.
The distinctive characteristic of the "Devil's Nose" mountain is the perpendicular shape of its walls. As a result, the train path weaves around the obstacles. Fortunately, the video below does a much better job of describing the railway than I can!
Quilotoa Volcano & Lakes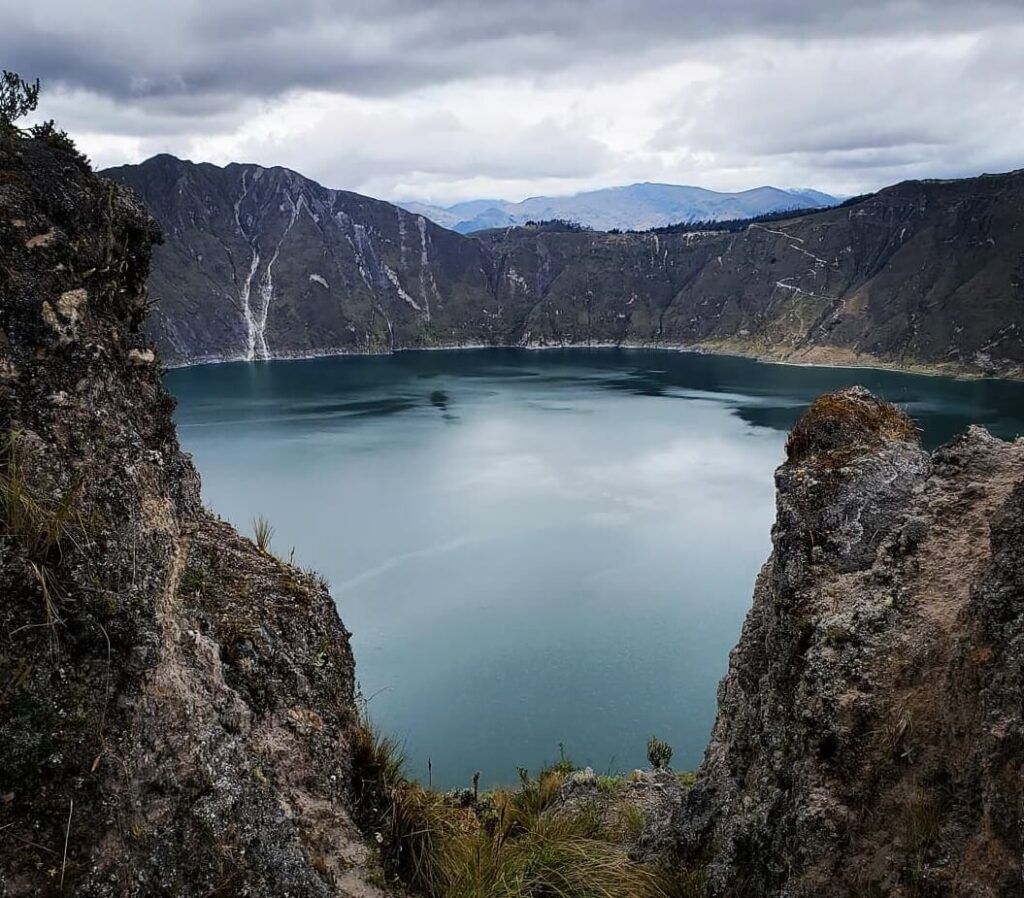 The ascent of Quilotoa typically begins in the town of Zumbahua. From here, you can catch a bus and traverse the bending roads of the Andean landscape. It is referred to by locals simply as the "Laguna del Quilotoa."
The volcanic crater of Quilotoa measures around 2 miles across and is home to a stunning lagoon of crystal clear waters. It is ideal to observe from a lofty vantage point. Indeed, from above, the landscape is remarkable and beautiful in equal measure.
The exceptional Shalalá viewpoint offers a panoramic view of the entire lagoon. If you want to get closer acquainted with this turquoise lake you can rent canoes at the edge of the crater for kayaking. Some visitors choose to lodge in the nearby town of Zumbahua, which has a good range of accommodation options.
Ciudad Mitad del Mundo ("Half the World City")
A chance to visit the "middle of the world" doesn't necessarily come around every day. However, a towering monument in Ecuador was built to indicate the border between the northern and southern hemisphere. Having one foot in each can be fun too!
I have no desire to pour cold water on this spectacle but modern mapping technology has since revealed that the monument was actually erected a couple of hundred meters away from the true "middle."
Nevertheless, visitors to the area love to take photos from the equator. Your trip here can include a visit to the Anthropological and Ethnographic Museum, which is located on site. In addition, you can take in views of buildings designed to replicate a typical Spanish colonial city.
If you're accompanied by youngsters you might consider visiting the "Mitad del Mundo" train station too. Located on site, it offers visitors the chance to learn about the history of rail travel in Ecuador through the ages.
Conveniently, the "city" is located in the province of Pichincha, just one hour from Quito.
San Cristobal Island (Galápagos)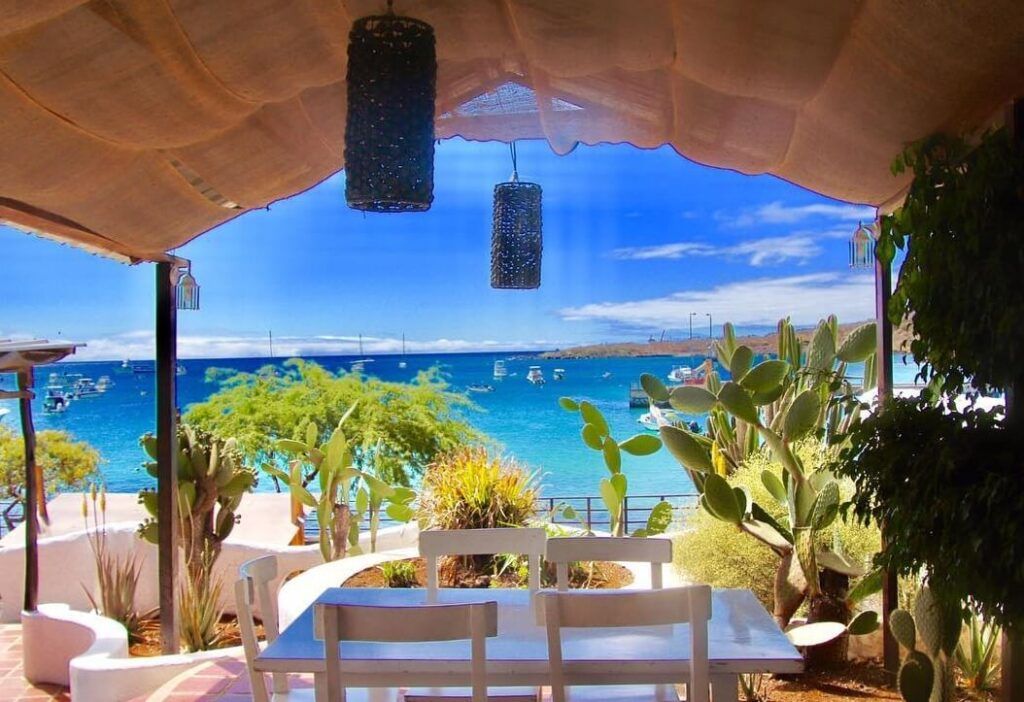 In a sense, San Cristóbal is the beating heart of the Galapagos archipelago. Puerto Baquerizo Moreno is buzzing with activity and makes for an excellent "base camp" for your adventures. Aside from stunning waterfront views, you'll find numerous accommodation options, banks, restaurants and tour companies, among other services.
San Cristóbal offers a certain sense of island tranquility, and visitors can enjoy the short walk to Cerro Tijeras where there is a cliff and beautiful ocean views. In addition, La Loberia is a must-see as a home to sea lions, turtles and marine iguanas.
For those who enjoy an adrenaline rush, Punta Carola beach is a great spot for surfing. Consider enlisting a local expert for your surf trip. Although the waves can be awesome, rocks can pose a hazard to surfers.
Montañita
Montañita is a beautiful, thriving beach that attracts enthusiasts of surfing and sport fishing. Situated in the province of Santa Elena, near the city of Guayaquil, it is also home to many craft stalls and street food vendors.
Locals regard Montañita as having something of a bohemian or 'hippy' vibe due to its storied history. It is a particularly nice spot for younger people and couples. From December to early spring you'll find parties, music, and more. There are also bars and discos in the nearby town.
Coastal regions of Ecuador can be surprisingly cold at certain times of the year, so be sure to pack a suitable range of clothing!
Bonus Picks (More Must See Destinations)
It's incredibly difficult to reduce a longlist of hundreds of fantastic attractions in Ecuador down to a mere top ten. Fortunately, there are many more excellent choices to come. Let's go exploring!
Cuenca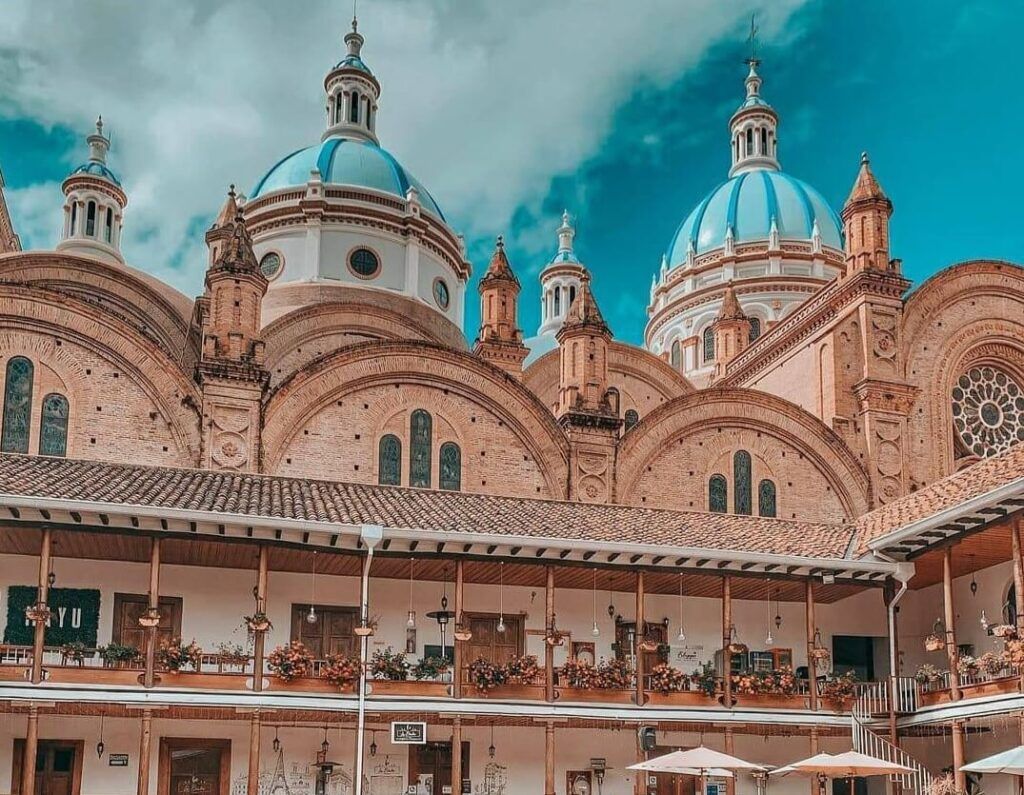 Cuenca is an architectural and cultural hotbed and was declared a "World Heritage Site" by UNESCO in 1999. Cuenca is the beating heart of the province of Azuay. Among its delights are the Plaza de San Francisco, a popular place for affordable and local handmade products and textiles.
The substantial colonial Spanish influence can be seen all around — including in the more than fifty churches, museums, monuments, and squares. Kick off your trip with a visit to the "Old Cathedral," also known as the Sanctuary Church, whose planning began the year the city was founded and was created for Spanish immigrants.
La Piragua Waterfall (Pichincha)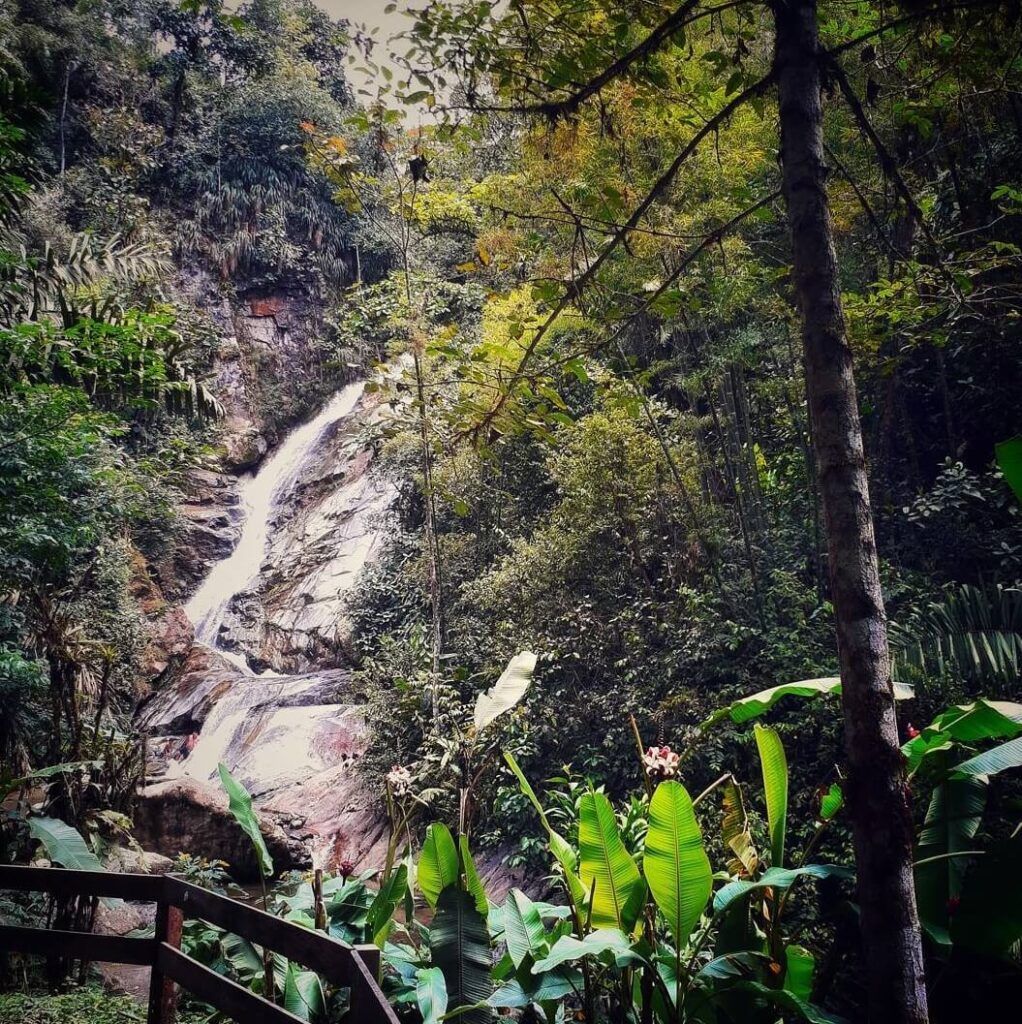 This waterfall is located in the town of Nanegal (province of Pichincha) and is just an hour by car from the capital. This pleasant hike is enhanced by the quality of the trail itself — secured with fencing and equipped with a wooden handrail. Unfortunately, pets are not allowed in the area.
Waterfall Route (Tungurahua)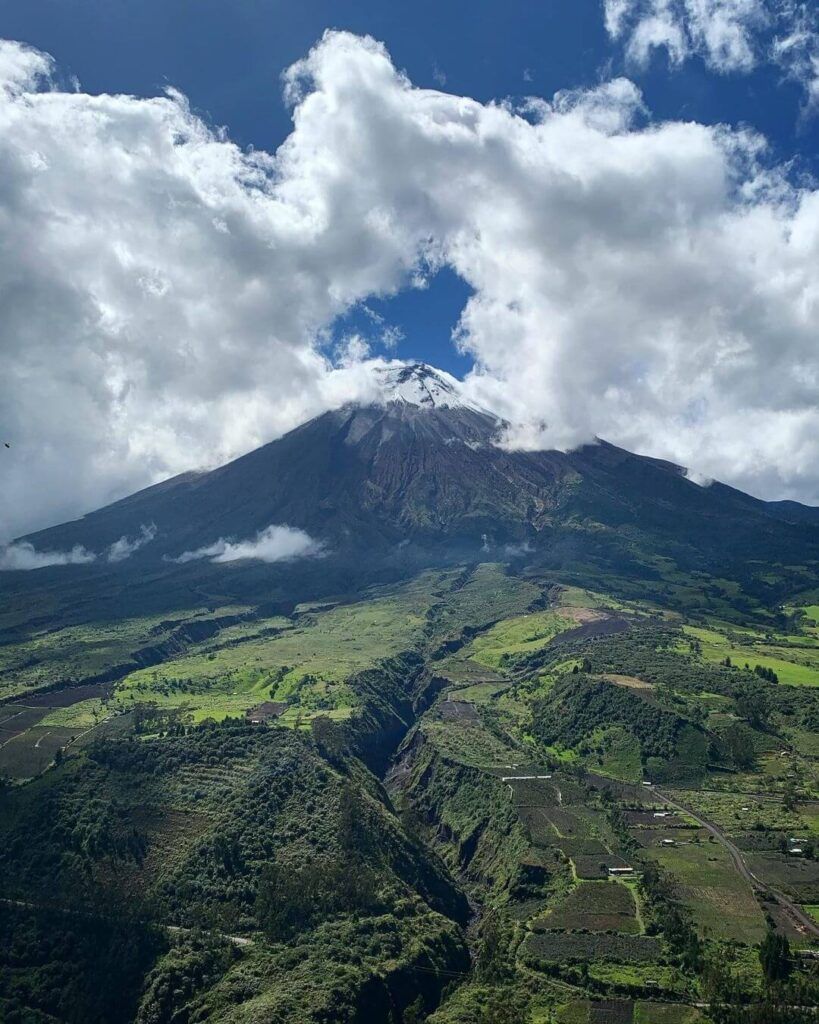 Tungurahua is one of Ecuador's most stunning volcanoes. This region is also noteworthy for the presence of numerous beautiful waterfalls. Trails take you across suspension bridges and you can also take rides in what are referred to locally as "tarabitas."
As you'll see in the video below, these tarabitas are essentially like little carts that allow you to cross from one point to another. Most visitors to this volcano stay nearby in city of Baños, which offers tourists various options in terms of accommodation and tour guides.
The routes in the area are home to over 50 stunning waterfalls. This makes it well worth the endeavor.
Recommended Tour Guide: Ascent to Tungurahua Volcano by Ñato Guía de las Cumbres. Why? This experienced team of bilingual mountaineers offer excellent guidance and local expertise — all at an affordable price. We have had the pleasure to meet them and work with them in the past. See on Viator.
Ilaló Volcano (Pichincha)
Ilaló is an inactive and highly eroded volcano located in the San Pedro River basin (province of Pichincha). This site is a mere half hour by car from Quito. Its popularity is largely thanks to the views from the summit — from here you have a perfect vantage point to view all of Quito from above. This makes for some stunning photo opportunities!
Some locals regard the site as an important sacred location. Indeed, some pilgrims still walk to the summit to demonstrate their faith in God.
Black Turtle Cove (Galapagos)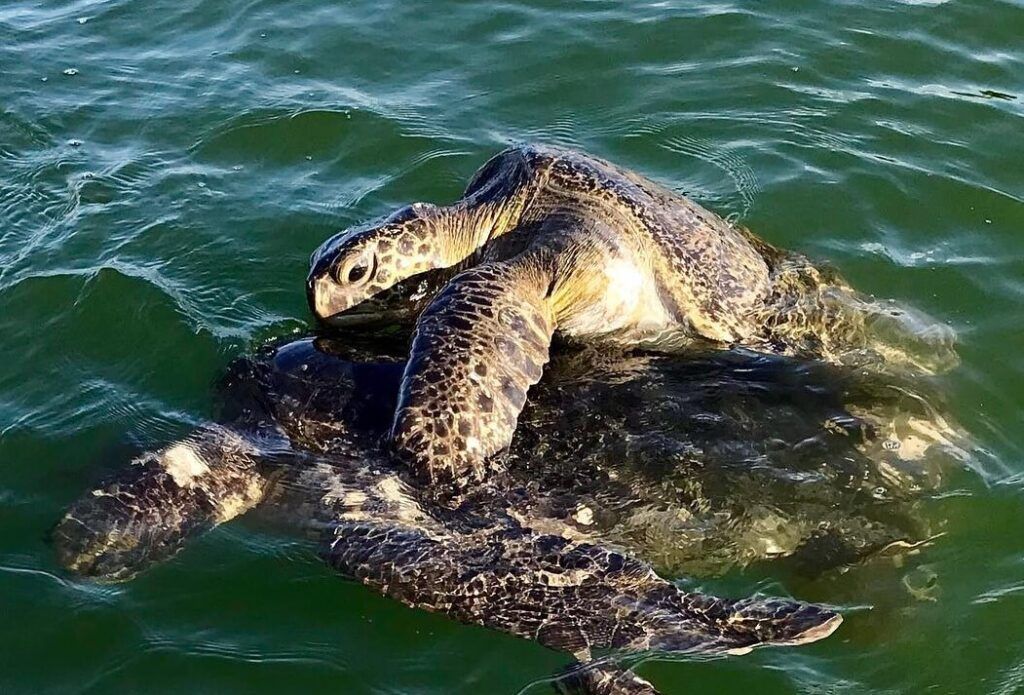 This beautiful bay is located on the island of Santa Cruz in the Galapagos islands. It is surrounded by mangroves and can typically only be accessed by boat. The shallow waters are ideal for observing marine life, including turtles, manta rays, and sharks.
Arabian Island (Galapagos)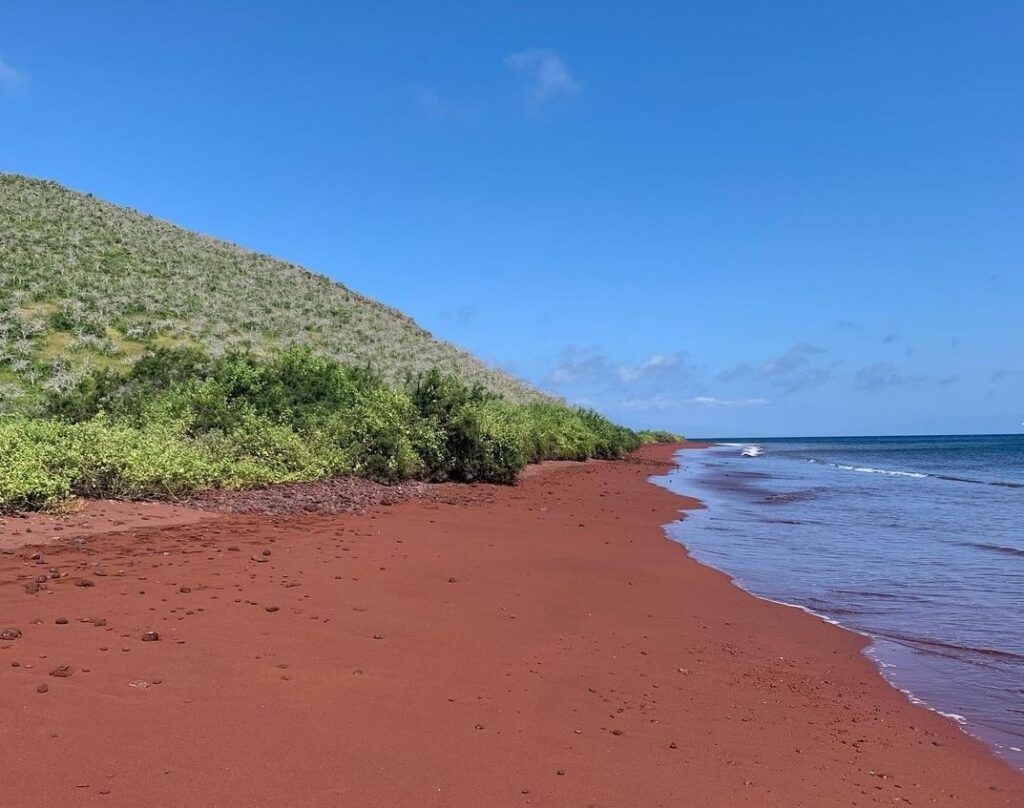 Isla Rábida is renowned principally for its highly unique. reddish-looking sand. This natural phenomenon is a result of the activity of volcanic craters, producing a sand with unusually high iron content. It can be found on the Island of Santiago.
Jipiro Recreational Park (Loja)
This park is particularly popular with families as it offers children the chance to run off energy and get active. It is extremely popular with locals and bustles with activity on weekends. One quirky feature of the park is the "replicas" of famous buildings from around the world. Those buildings depicted include temples and cathedrals from around the world.
The park is also a hotspot for sporting endeavors including local favorites like cycling and soccer. In the evenings, you can often catch live music and soak up the friendly, relaxed atmosphere.
Catedral Católica Metropolitana de Guayaquil
This Guayaquil cathedral is famous for its intricate architectural style. Situated in front of the Seminario park, this part of Guayaquil is stunningly picturesque. The impressive neo-gothic design was originally mustered of wood but was tragically destroyed by a fire in the 1900s. Fortunately, it was completely rebuilt in a manner true to the original.
Don't be confused if you hear the building referred to as the "Cathedral Of St. Peter the Apostle." This is the official name of the cathedral. Perhaps its most outstanding feature are the stained glass windows that filter the interior light to create speckles of rich color.
A small crypt inside the building houses the remains of priests and benefactors, some from over two hundred years ago.
Casa del Árbol / "The Tree House" (Tungurahua Province)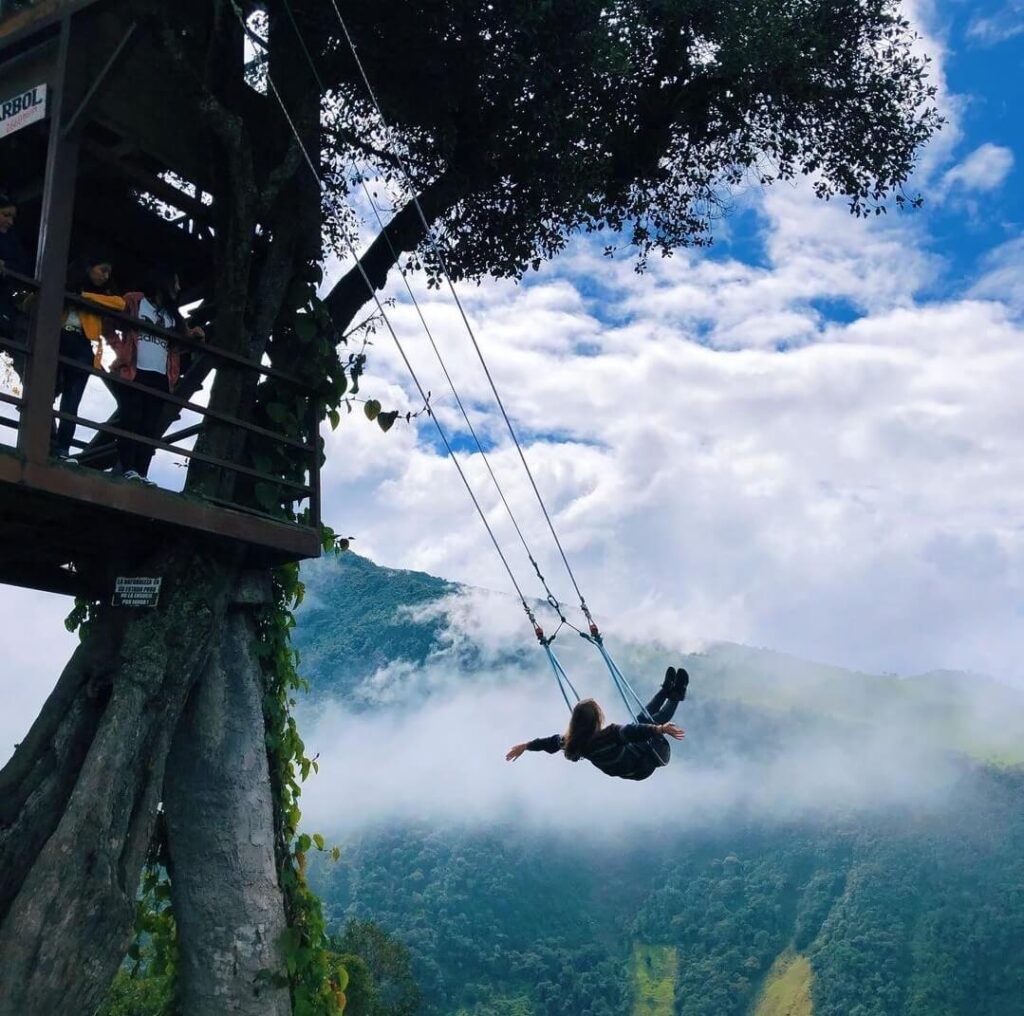 The Casa del Árbol is undoubtedly one of the most photographed sites in all of Ecuador. Aside from the famous swing, you can also observe the beautiful Tungurahua volcano. In addition, you'll find picnic areas and local vendors.
Although the area can sometimes get busy, it's iconic nature compels visitors to stop by and capture pictures of the remarkable Andean backdrop.
The swing attached to the dainty treehouse is called "The Swing at the End of the World." Photographs capturing the ride display an epic drop in the valley beneath, while the Andes tower into the sky across the way.
Sumaco Napo-Galeras National Park (Napo)
This national park straddles the regions of Napo and Orellana and is deep inside the Ecuadorian Amazon. It is home to remarkable biodiversity. Jungle and forest dominate the landscape while epic rivers run through the park. Animals calling this park home include bears and jaguars.
Inside the park is the Sumaco volcano, reachable only through a challenging four-day expedition. This activity is best suited to people with an adventurous streak and a reasonably high level of fitness.
Quito Cable Car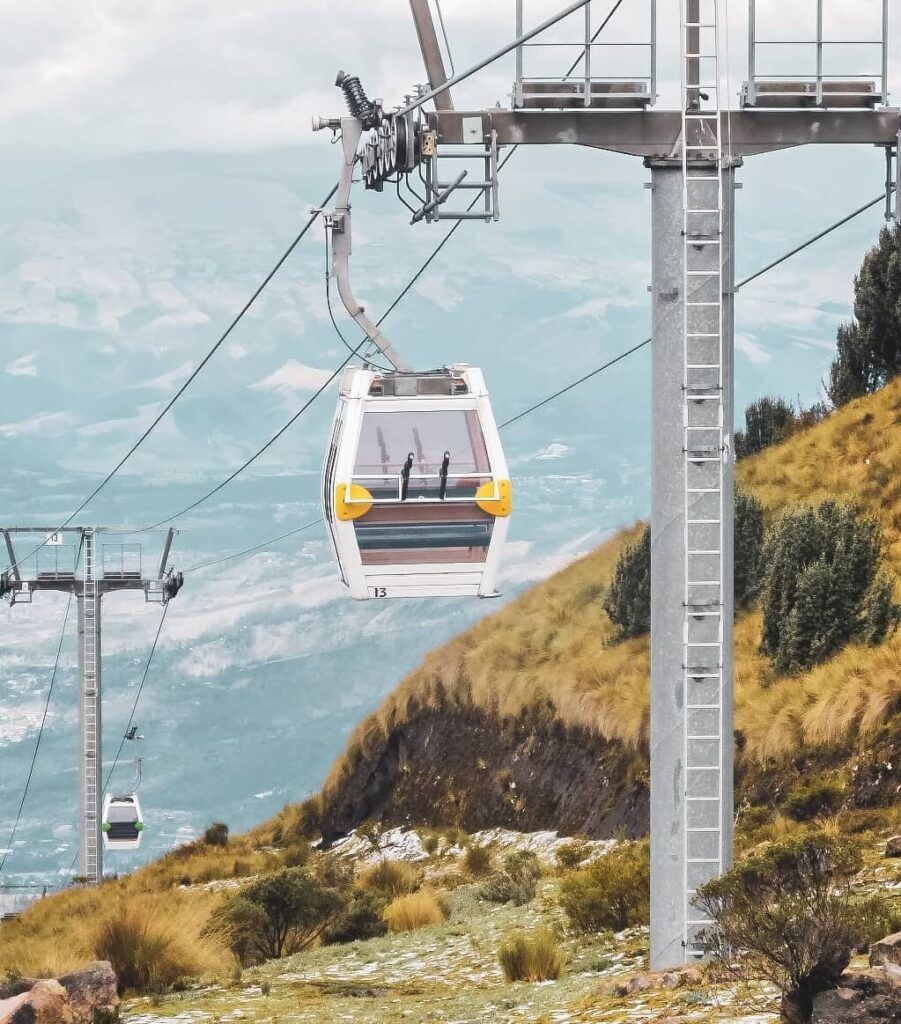 Quito's cable cars offer a stunning panorama of the city below. The journey takes a mere ten minutes but is utterly thrilling thanks to the sheer height of the system.
Many visitors to the cable cars also take on a great hike to Rucu Pichincha, a round trip that lasts four or five hours. The cable cars and surrounding area are extremely popular with familes and children. This is thanks largely to the presence of the amusement park "Parque Vulqano," to which admission is free. Some people take the opportunity to rent mountain bikes from which to explore the area.
Jumandy Caves (Napo Province)
These famous caves are situated in the province of Napo, close to the settlement of Archidona. It is another of Ecuador's most stunning national treasures. Activities include kayaking, from which you can absorb the beauty of the rivers. The cave gives way to a lagoon, which is several meters deep and surrounded by golden-hued rocks.
Cotacachi Volcano (Imbabura)
Cotacachi is an inactive volcano in the western Cordillera of the northern Ecuadorian Andes. It is situated in the western part of the region of Imbabura. It is particularly noteworthy for its flora and fauna, and an impressive lagoon inside the volcanic crater. Animals that call this place home include the mountain rabbit, Andean fox, and owls. The Cuichoca Lagoon offers stunning views.
Charles Darwin Research Station (Galapagos Islands)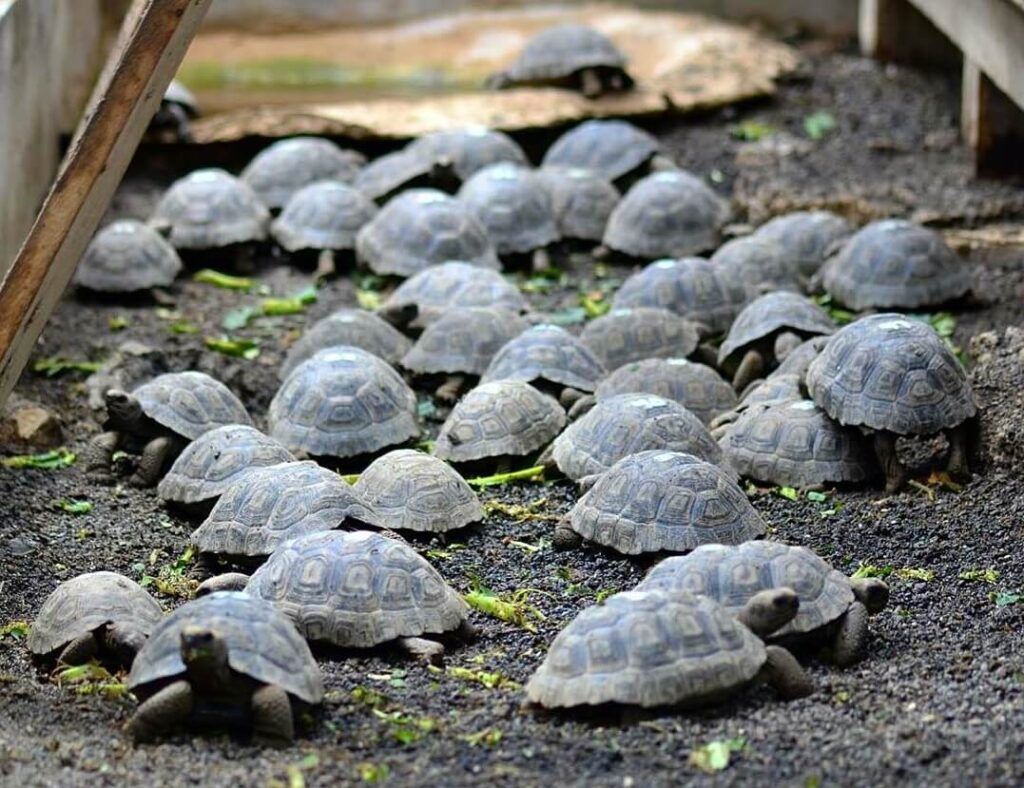 The Darwin research center is a non-profit foundation dedicated to conservation and scientific research. It can be found in Puerto Ayora on the island of Santa Cruz. Most visitors consider it a "must-visit" destination on their trip to the Galapagos islands. Indeed, it is a wonderful place to learn about the wildlife that made these islands so interesting to esteemed scientist Charles Darwin.
Among the highlights of the center are the native gardens and  library, which are open to the general public. The team at the center accept donations in order to fund their work.
Salinas Beach (Santa Elena)
Playa Salinas is located in the province of Santa Elena, which is home to the popular Salinas Yacht Club. At the southern end of the bay is Chipipe Beach, which is extremely popular with families. The area happens to be a magnet for newlyweds. Ecuadorians regard a honeymoon here as something akin to a trip to Hawaii! Salinas is a hive of activity and offers opportunities to take part in many different water sports, particularly around December, January, and February.
Floreana Island (Galapagos Islands)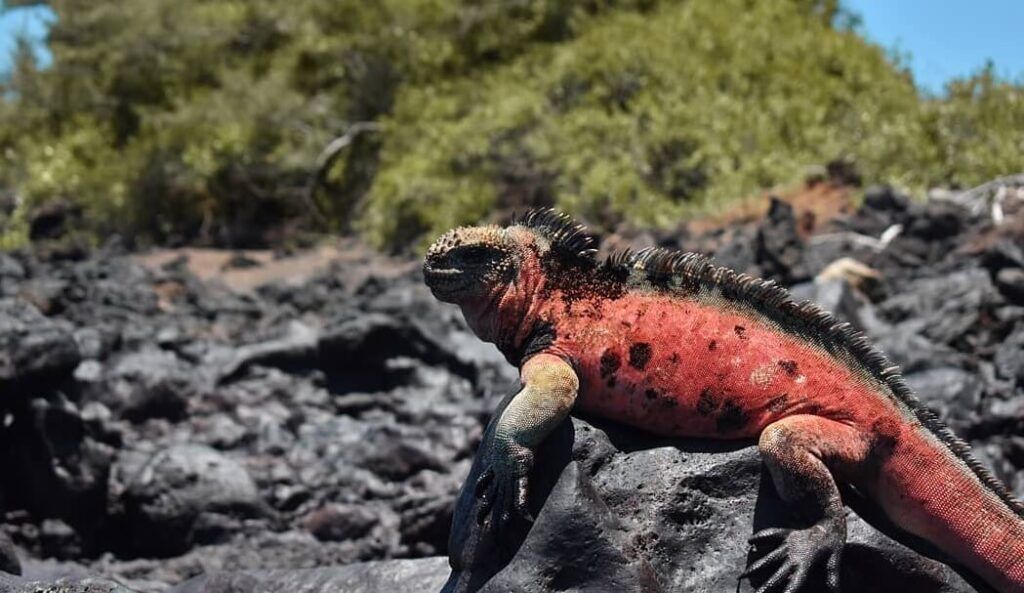 Floreana is another island within the Galapagos National Park. Despite its innocent beauty, it is said that it was once an ideal refuge for pirates and sailors, thanks to the availability of drinking water. Its beaches are pleasant and immaculately clean. One of the most popular activities is snorkeling  at Playa Negro. Alternatively, you can venture into the Scalecias forest — home to many giant Galapagos tortoises.
Iglesia de San Francisco (Quito)
This imposing architectural work is located in Quito's historical center within its namesake town square Inside are thousands of works of art and a museum open every day. This church remains a place of worship to this day and continues to house Franciscan monks.
Jardín Botánico de Quito
This public park can be found in the business district of the city of Quito and is the largest botanical garden in the country. It is fantastic for families and is perfect for exploration and learning. You'll also find a bike circuit, children's games and plenty of space to run off energy. Exhibitions and fairs are frequently held here, so take time to check out their calendar before planning the specifics of your trip.
Podocarpus National Park (Loja)
This national park in the southern province of Loja boasts awesome biodiversity. Its humid forests are stunning on the eye and make for a fantastic adventure.
Ruins of Ingapirca (Cañar)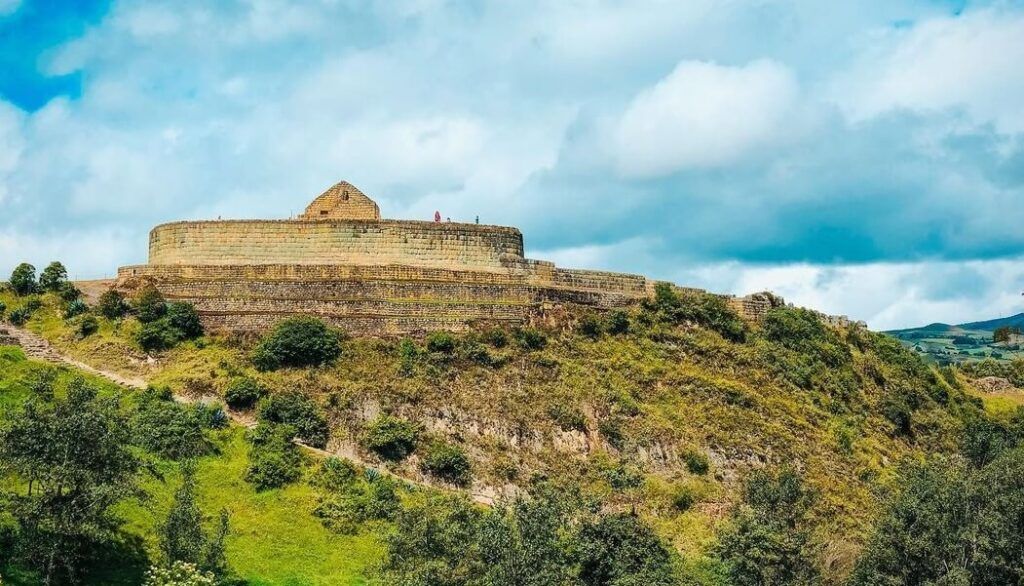 Although not as famous as Peru's iconic Machu Picchu, the ruins of Ingarpica are considered to be an equally incredible representation of the Inca civilization. The meaning of the word Ingarpica in the native language means "wall of the Inca." It was built with stone and served as a spiritual and political center during the pre-Columbian era. It is one of a handful of archaeological treasures in Ecuador and is found in the province of El Cañar.
Basílica del Voto Nacional "Basilica of the National Vow" (Quito)
One of the main historical sites of Ecuador, the Basilica is located in the historic center of Quito. It stands out as one of the most stunning buildings, even among the throngs of colonial churches nearby. If you want to gain a fantastic vantage point you can climb all the way to the roof to enjoy a panoramic view. There is also an elevator inside the tower of the main church.
El Cajas National Park (Azuay)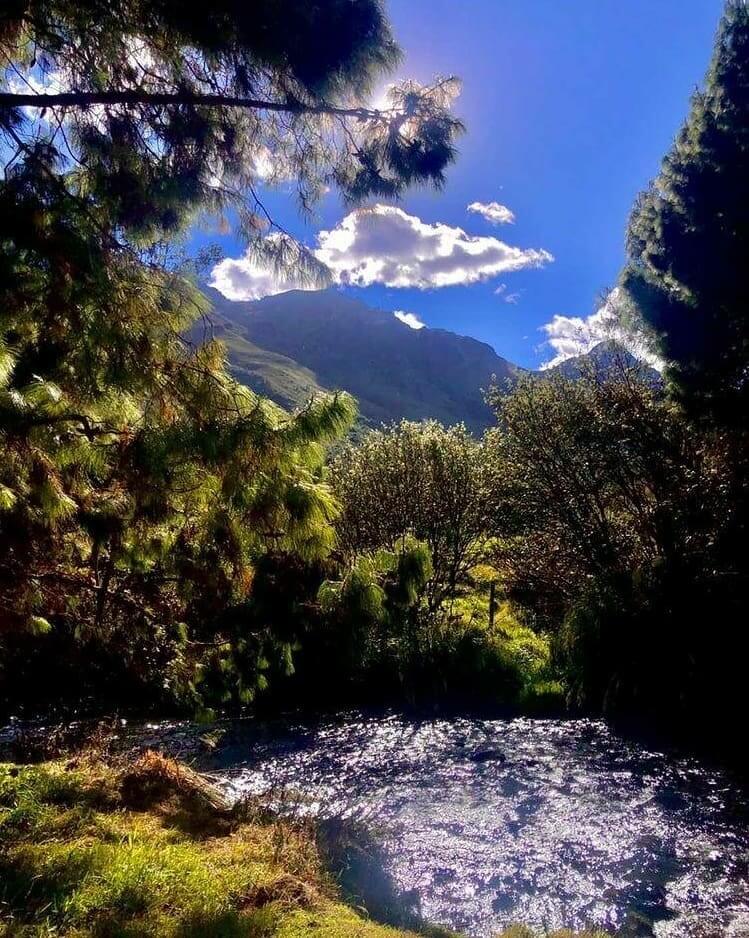 This mountainous national park is a perfect tribute to the extraordinary beauty of Andean meadows glistening in lively golden hues. There is something in the region of 200 lakes within the boundaries of the park. Sometimes fog descends over the hilly terrain to create a particularly atmospheric hike. Its rivers flow toward the beautiful city of Cuenca, located less than 30 minutes downstream.