11+ Extraordinary Things To See & Do In Sangay National Park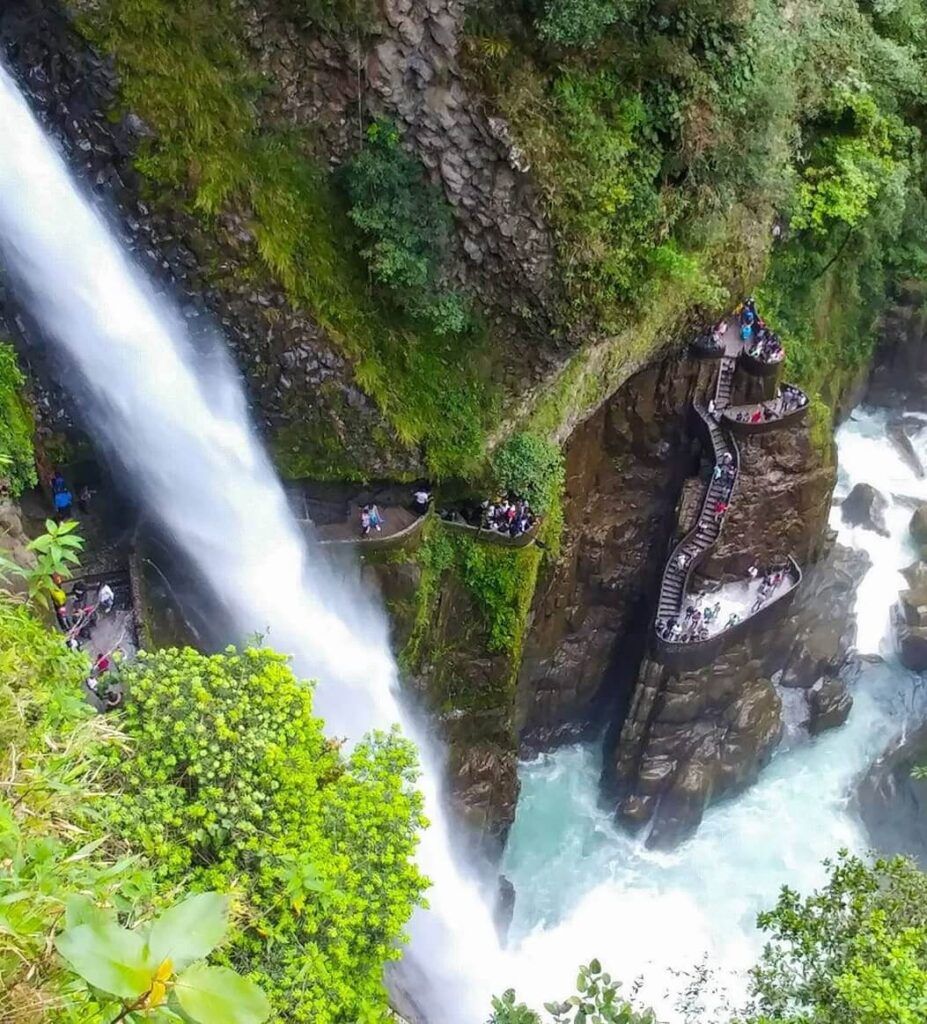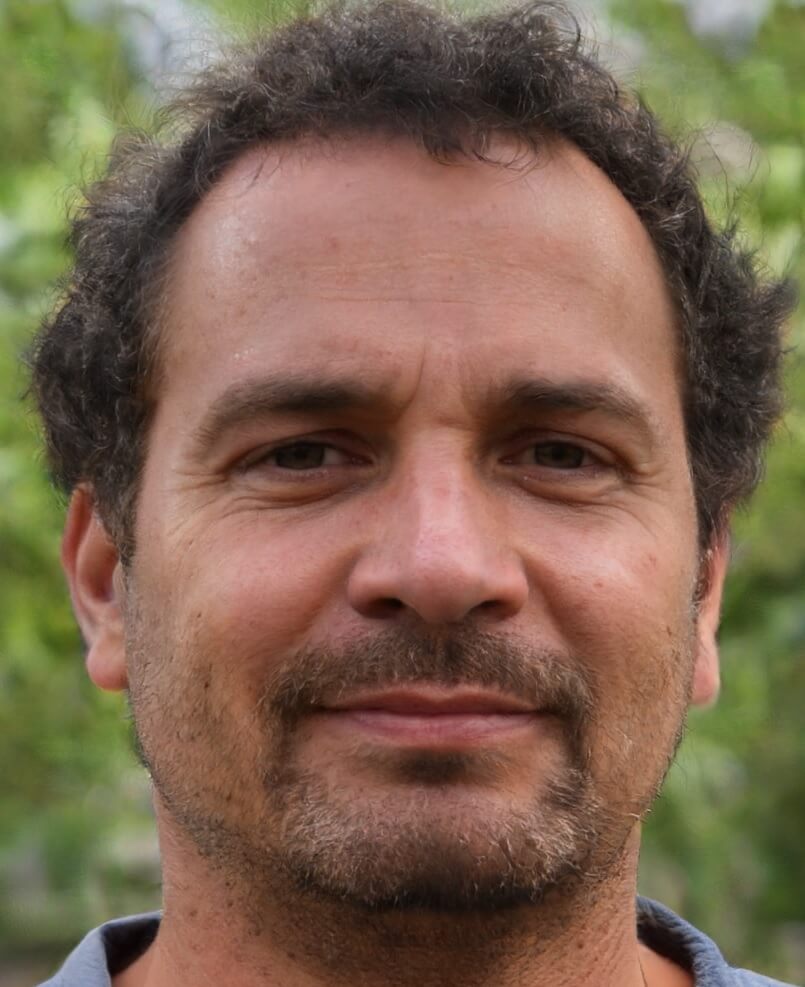 Paolo is a native of Baños de Agua Santa, a city in Ecuador's incredible interior. Although to many this city represents the heart of a hidden gem, to Paolo it is a lifelong home and labor of love. He shares his insight as a travel guide with a particular emphasis on the extraordinary nature and outdoor activities that attract visitors to the region.
Sangay National Park is a natural treasure famed for unrivaled biodiversity, pristine forestry, charming rivers, quiet sites, and stunning views. It can be both profoundly relaxing and tranquil or thrilling, depending on your preferred style of exploration.
Booking.com
is the only official place to find special, limited-time offers. Rooms bookout fast so don't hang around! Although this
link
guarantees the best rate on your room, we highly recommend early booking to avoid disappointment later.
As a quick primer, note that mainland Ecuador is very commonly divided into a trio of geographical areas, each with its own unique characteristics, terrain, and wildlife. These are (from west to east): Costa, Sierra, and Oriente.
You can observe the magnificent active and non-active volcanoes in the Sierra region we call home. The Sangay National Park is an important natural asset of Ecuador and has enjoyed protected status since June, 1975. Furthermore, it was legally established as an Ecological Reserve on July, 1979.
This beautiful park is home to fragile but beautiful ecosystems characteristic of "Páramo Andino" (Andean Moorland) plus expansive tropical humid rainforest. Its altitude ranges from 600 to 5200+ meters above sea level. Due to its ecological, biological, and cultural importance, in 1983, UNESCO declared it a World Heritage Site.
It includes a network of more than 300 lagoons, volcanoes such as Sangay, Tungurahua and Altar that are important tourist attractions of Ecuador, and also presents high levels of diversity and endemism, making it a magnet for academics and biologists.
Sangay National Park is located in the center of the Andean region of Ecuador, by the Cordillera Oriental. 80 percent of the territory is situated in the province of Morona Santiago.
Must read: don't forget to also read our post on getting the most out of a trip to nearby Baños. Many of the activities mentioned in that article are also relevant to Sangay National Park visitors.
Attractions
Sangay National Park's exquisite forest and lush landscape inspire admiration, especially among those with keen geological interests. The area attracts enthusiasts of flora, fauna, and volcanology respectively. Furthermore, it is also of archaeological and cultural interest and is regarded as one of Ecuador's finest jewels.
There are various ways of accessing the park, and the best option for you will depend on your particular suite of interests. As you'll find anywhere, tour guides range from the brilliant to the inexperienced and inadequate. Our tour recommendations are based on our own practical insight and experience. A good quality guide can be worth his or her weight in gold, especially in wild terrain.
Access to the park through the "upper" area is straightforward since there is a road that connects to the cities of Baños and Riobamba, which continues its section towards Riobamba Azogues, from which many unpaved roads appear that will take you directly to the park. Road signs point in the direction of the famous Sangay volcano.
There are other roads that will take you to the park such as the "Guamote Macas," which passes through the park, as well as the "Puyo Macas" road, which offers access if you happen to approach from the east.
Tungurahua Volcano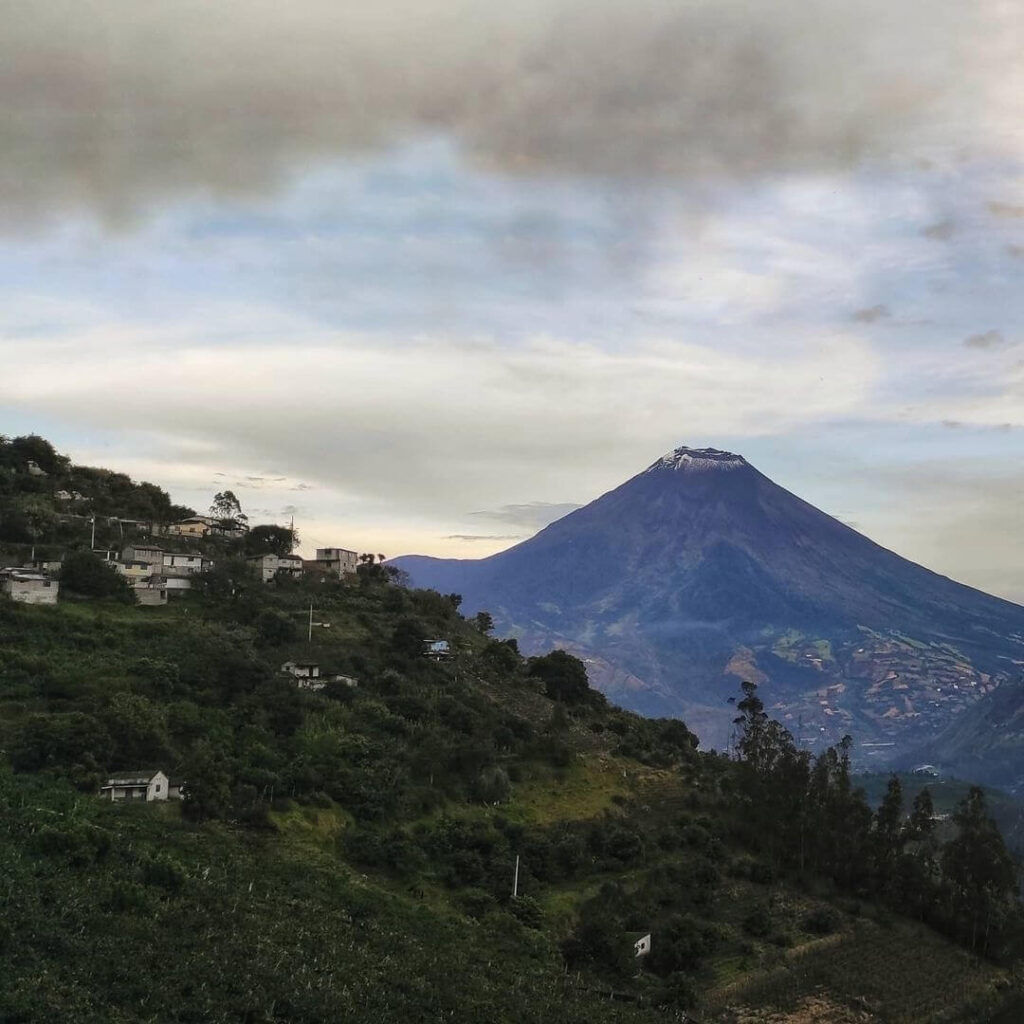 The Tungurahua Volcano is a breathtaking feature on Sangay's horizon and is distinctive for being "young" in volcanic terms. That is, the volcano is yet to finish its geological formation according to scientists and is highly active.
Currently, there are two places to access the Tungurahua Volcano. The first option is called Ponda, which is a town near the city of Baños. A hike lasting approximately four hours leads to the base. On this rugged terrain, you can observe incredible biodiversity.
The second option to access the Tungurahua Volcano is best suited to the more experienced and adventurous of trekkers. Start your journey from Puebla (on the road of Baños Riobamba) and you'll discover an asphalted road to a sector known as Palitahua. From here, you will start your journey on a path that is divided into two accesses: the first path will take you to the hot springs of Palitahua, the second path will lead you to the southwestern flanks of the Tungurahua Volcano.
Our Top Pick: Ascent to Tungurahua Volcano by Ñato Guía de las Cumbres. Why? This experienced team of bilingual mountaineers offer excellent guidance and local expertise — all at an affordable price. We have had the pleasure to meet them and work with them in the past. See on Viator.
Collanes Valley and El Altar Volcano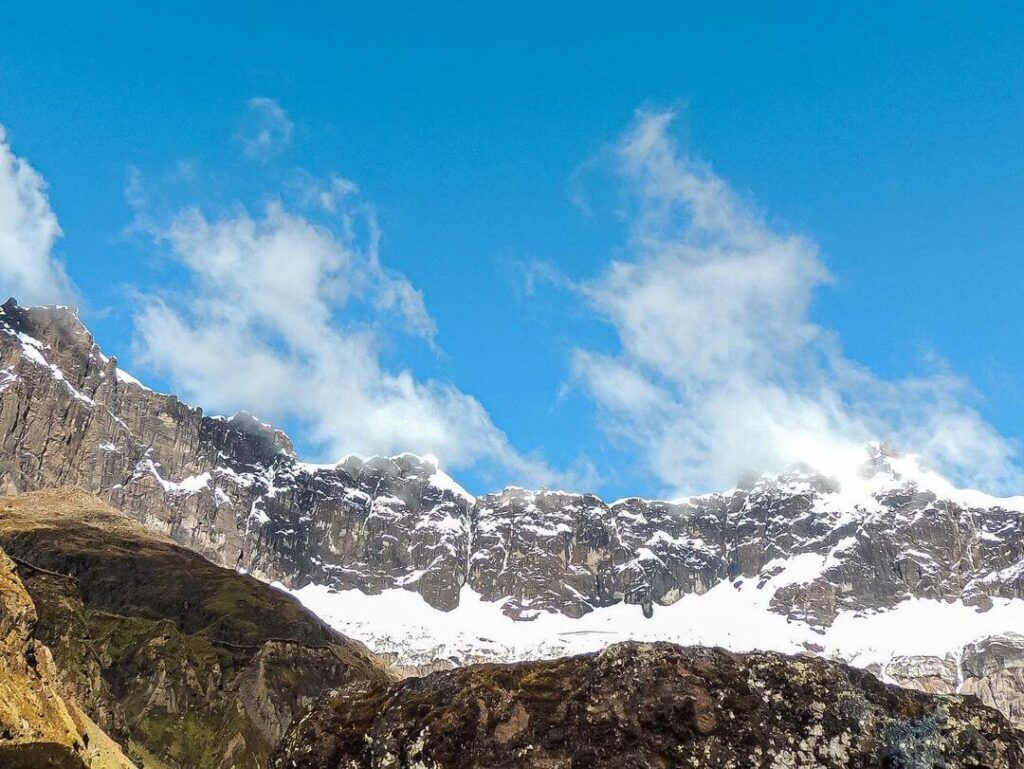 El Altar Volcano is an extinct volcano, which has a beautiful view from its trails and towers over the equally impressive Collanes Valley. Within the crater lies the Yellow Lagoon, a stunning glacial lake. It is also known in the native language as Cupac Urcu, which approximates to "sublime mountain."
According to folklore, the Spaniards were the ones who gave it the name of El Altar, as they also baptized its beautiful peaks known as El Canonigo, Los Frailes, El Obispo, and El Acolito.
Starting from the Collanes Valley, you can enjoy a spectacular view of the volcano while also soaking up some of the best sights Sangay has to offer nearby. To access the area, locate a town known as Penipe, along the Baños Riobamba road. From here, you will reach the Hacienda Reyleche, where you can find a good range of lodging and food options.
After some much-needed rest, you will undertake a 5-hour hike that will take you to the Collanes Valley. Pushing on somewhat further you can reach the volcano itself and observe the Yellow Lagoon. To say this area of natural beauty is a perfect photo spot would be an understatement!
Lagoons of El Altar
The Lagoons of the Altar are clustered to the south of El Altar. Among them you'll find Laguna Verde, Laguna Azul, Laguna Estrella, Laguna Mandur, and Laguna Quindecocha. This area is unmissable and boasts beautiful landscapes with a truly unique ecosystem.
To reach the lagoons it's typically best to set off from Cubijies, which is on the Riobamba Baños road. You will have to walk for about 5 hours from the hamlet of Inguisay, then cross a beautiful hacienda called Puelazo, and, finally, you will arrive at this spectacular place.
Our Top Pick: Trekking the Avenue of Volcanoes by Adventure Journeys. Why? The team at Adventure Journeys is incredibly experienced and offer unparalleled insight into the area. They specialize in longer tours (the 8-day trek commencing in Quito and taking you across Sangay and El Altar is incredible. Whatsmore, it is priced affordably at around $1,200, including all accommodation, food, transport, activities, and a great deal more. See on Viator.
Sangay Volcano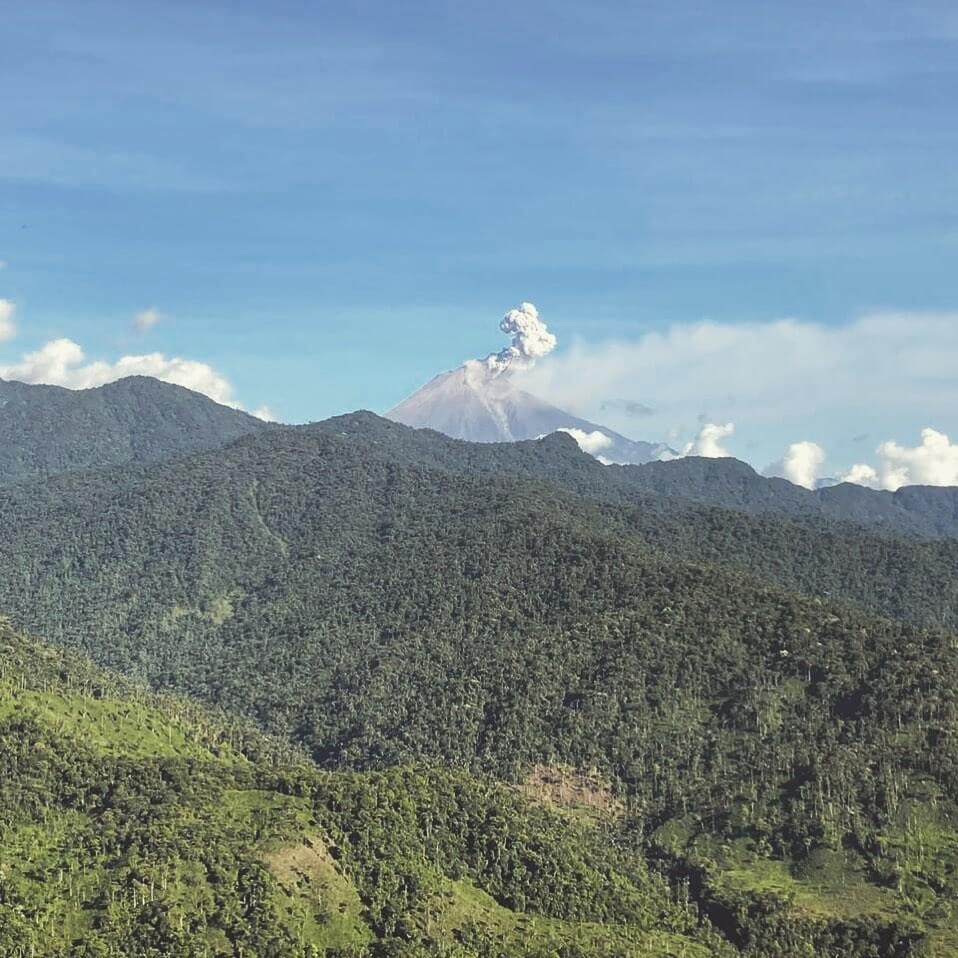 The Sangay volcano is one of the most active volcanoes in the world. Its noteworthy characteristics include its symmetrical cone and its powerful sloped flanks, together making it among the most photographed volcanos in the world. The eastern side is generally considered best for photography since unobscured views can easily be found. It is especially breathtaking in the evening when volcanic activity contrasts with the dark night sky.
If you are an adventurer and like expeditions and strong challenges, then Volcan Sangay is likely to tempt you. Climbing the slope towards the volcano is very difficult, but if you are in good physical shape, possible nevertheless. Those who've completed the ascent describe the endeavor as dangerous since this volcano expels stones daily from its craters. While extraordinary, exercise discretion and consult with a local guide. The climb commences on foot from the Alaosector and offers the chance to view extraordinary landscapes.
Lagoons of Atillo or Colay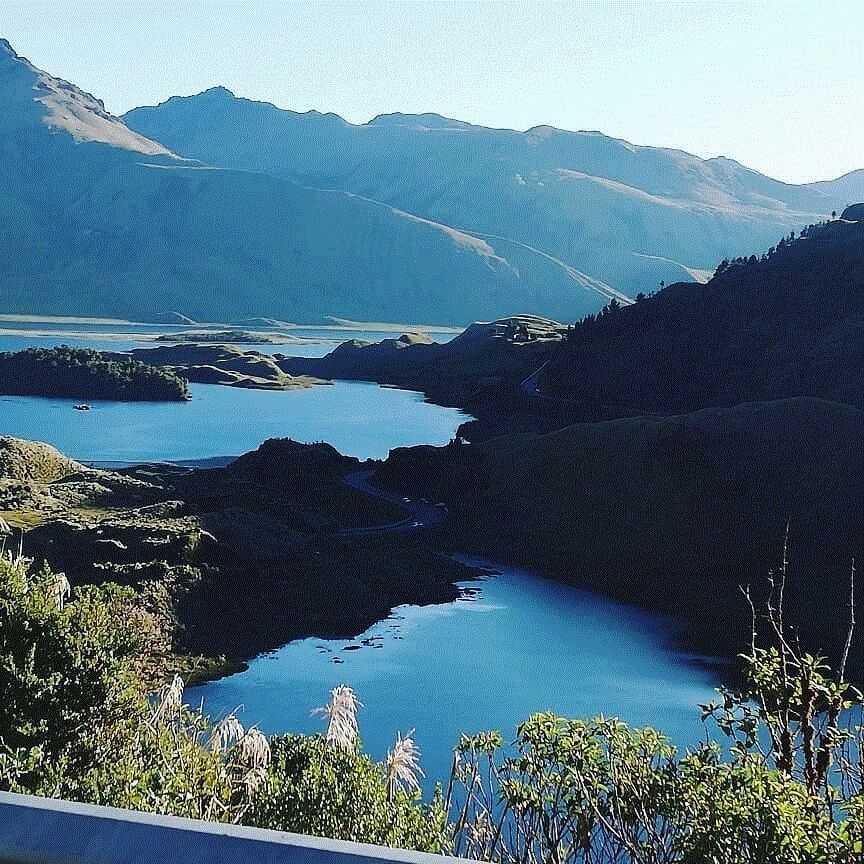 The Lagoons of Atillo / Colay are renowned across Ecuador for their natural beauty. The myriad lagoons that exist in this area include the following: Laguna de Cuyo, Laguna Colay, Laguna La Magdalena, and Laguna Chapanapungo. Some of these lagoons are crossed by the Guamote Macas road. Many tourists who visit this area of Ecuador wonder what the name Colaycoha means. Be warned, it's quite foreboding! It means "lagoon of punishment or penance."
Folklore in Ecuador is steeped in mystery and intrigue much like other places around the world. Legend says that the Puruhaes (indigenous inhabitants) punished thieves and crooks by bringing them here to die of cold and hunger, or in some cases drowned them in the lagoons!
Again, access to this beautiful area is best found from Guamote, which is located on the Riobamba Azogues road. From here, you will continue your course towards Macas.
Laguna Negra and Hot Springs of El Placer
The Black Lagoon and the Hot Springs of El Placer are perfect places to visit and enjoy with the family. Generally, you must enter by vehicle from Alao, and go to a sector known as Cugnipaccha, from which you begin your exploratory adventure.
When you are already in this sector you will have to walk for about two hours approximately to reach the Black Lagoon, and if you want to go to El Placer you will have to walk about three hours. Incredible Andean landscapes make it all worthwhile.
Do note that there is little in the way of accommodation in this area. It is possible to merge your trip to Laguna Negra with a visit to El Altar. However, you'll need to cross the mountain range via a town known as Plazapamba.
Lagoons of Osogoche
The lagoons of Osogoche represent another vast and beautiful, scenic landscape in the area. This place has two lagoons, which are, Laguna de Cubillin (one of the largest in this sector) and the Magtayan Lagoon.
Nearby are numerous peaks known as Ayapungo, which means (rather ominously) "Gate of Death." To get here, it's recommended to detour near the town of Alausi by the Riobamba Azogues road. From there follow signs for the town of Osogoche. Once you arrive, it's advisable to use an off-road vehicle or travel with a guide who has one in order to reach the lagoons (the trail is rugged).
Laguna de Culebrillas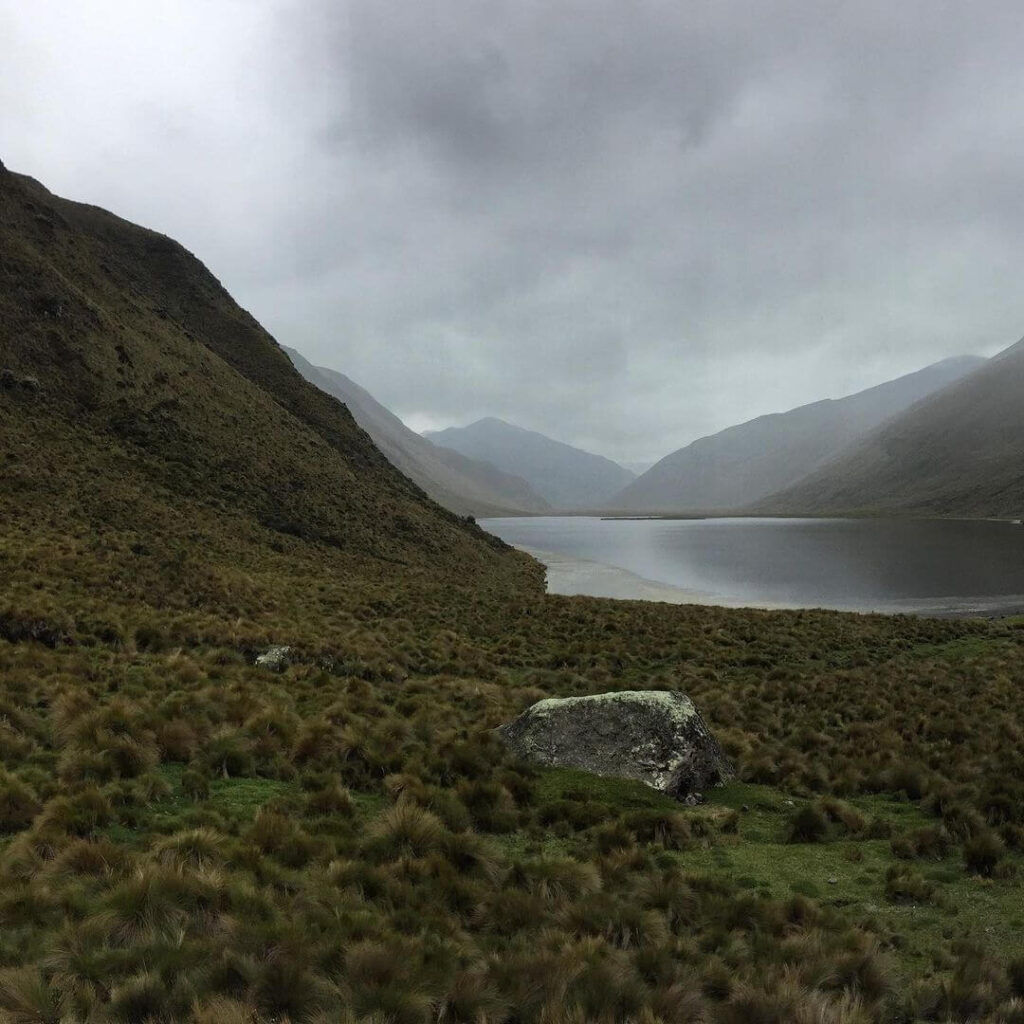 As mentioned just prior, the lagoon of Culebrillas is best accessed with an off-road suitable vehicle. Depart from the parish El Shud and you can reach the beautiful banks. Like the rest of the lagoons of Sangay, in this sector, you can enjoy fishing, birdwatching, and other activities. In addition, you can even camp outside to soak up the atmosphere.
Lagoons of Sardinayacu
The lagoons of Sardinayacu are unique and interesting even by the standards of Sangay National Park. This area is surrounded on all sides by lush forests with unspoiled endemic flora and fauna. Of particular note are the giant ferns and stunning, aged trees.
The habitats and ecosystems of this area are stunningly well preserved and we all strive to keep it that way. Access begins from the Shuar sector of Santa Rosa, by the Puyo Macasroad, which you will have to walk through the day. The reward is one of the most unique and magnificent sites in Ecuador.
Loma del Tigrillo
The hill of Tigrillo is the ideal vantage point to observe the union of the River Abanico and the River Upano. Sights include stunning birds and orchids. Whatsmore, camping is available and represents an excellent cost-effective option.
Access to this area is from the Guamote Macas road. Note that this location is technically outside the limits of the national park, but remains well worth visiting.
Top Pick: The Unmissable "Pailón del Diablo"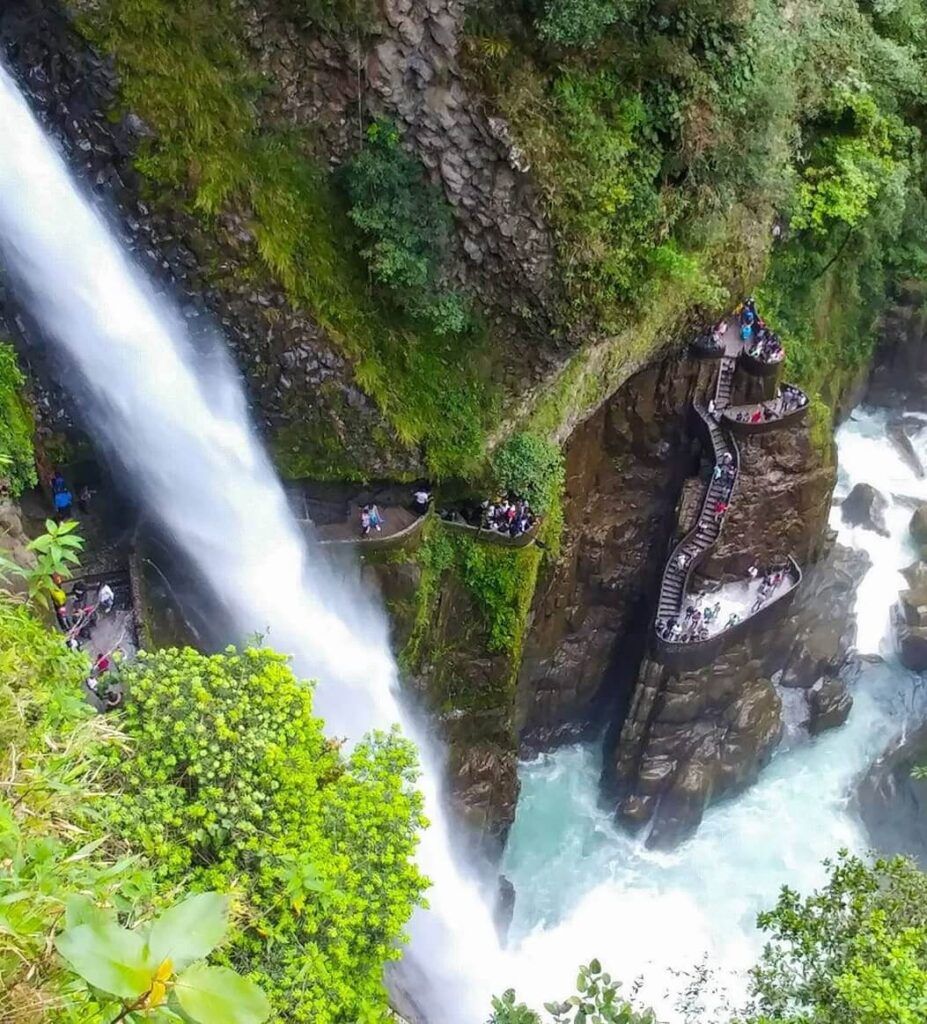 The Pailón is a rocky row in which a natural pool is forged at the junction of the Rivers Llusin Chico and the Rio Llusin Grande. The place is a magnet to any tourist who visits this area and, frankly, it's easy to see why. Although it is not located in the limits of the park, it is undoubtedly stunning.
Our Top Pick: Full Day Baths tour by Chebastour. Why? The team at Chebas is super experienced and carefully vetted. The tour is affordable and will give you a rush-free opportunity to enjoy the area's leading natural baths with snacks, transport, and hotel pickup provided. See on Viator.
This beautiful Pailón del Diablo is located about 17 kilometers from the city of Baños, on the road to the city of Puyo. Tours can be done by bicycle, motorbike, or car. Don't rush your visit! It can easily take half a day to fully soak up all this beautiful location has to offer.
You will have to cross the Rio Verde ("green river") and a spectacular ravine, which joins the Pastaza river. The Pailón del Diablo is known for being extremely loud and especially for its thick fog. These characteristics add a cinematic quality to any visit.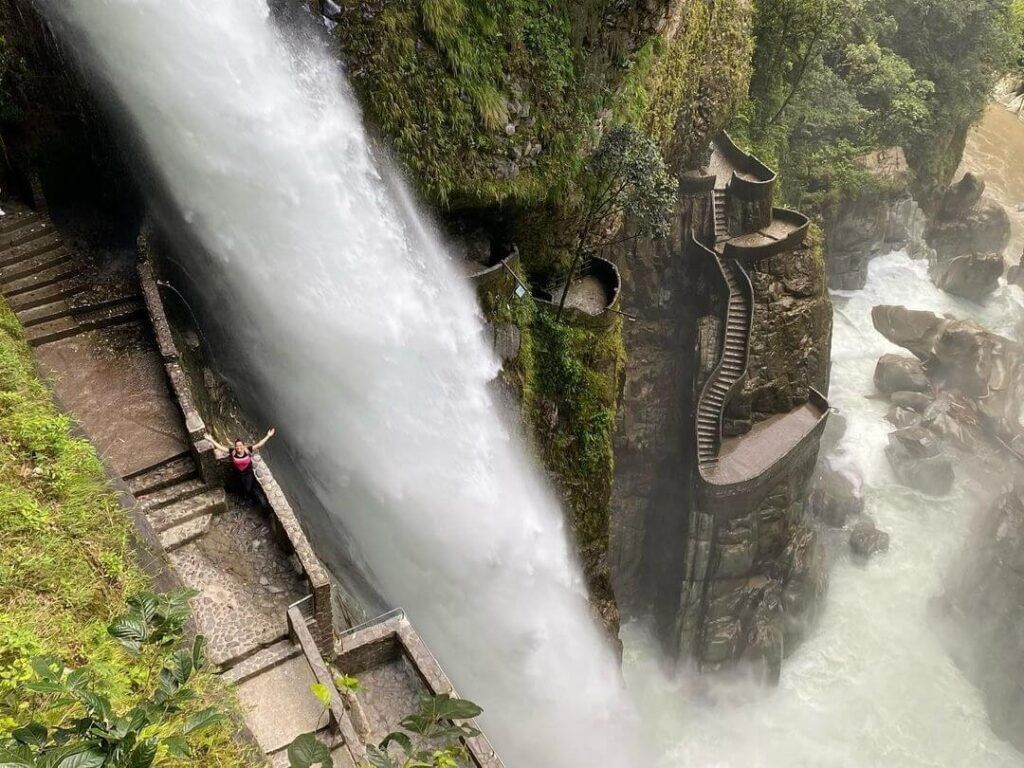 Height of the Waterfall
The Pailón del Diablo is considered one of the largest falls in Ecuador and is approximately 80 meters high.
Climate
The water temperature averages in the mid-twenties Celsius but in its surrounding pools temperatures vary from relatively cool to significantly warmer.
Flora
The flora is composed primarily of mosses and ferns. In the higher areas, you can still see some tree vegetation. Other famous plant species include the yagual, pumamaqui, bromeliads, anthuriums, and heliconias. Native Plants include beautiful orchids and hydrangea.
Waterfalls
There are actually three waterfalls in the vicinity and an impressive whirlpool. The name "Pailón del Diablo" is due to the shape of the rock of the waterfall. Locals claim that looking at it from the suspension bridge reveals the features of the "Prince of Darkness."
Pailón del Diablo Bridge
It is also on the Pastaza River, and the mouth of the Verde River next to the Pailón del Diablo waterfall.
Rio Verde ("Green River")
Aptly named due to the fact that the water has a green color because of the minerals it contains and the existence of rocks of the same discoloration.
The river meanders through hills and mountains until reaching the parish that takes its name due to its green and crystalline waters. This river is also a tributary of the Pastaza.
Cascada Manto de la Novia
Visiting the "Mantle of the Bride" is another option when heading towards Baños de Agua Santa. This beautiful waterfall is en route to the Pailón del Diablo and is located by the Agoyan Hydroelectric Project.
A climb allows you to enjoy this waterfall from high above and a walk through the area is truly breathtaking. Keep a keen eye open for colorful butterflies, orchids, and more flora and fauna.
Final Words For Your Visit to Sangay National Park
Sangay National Park is located in the Eastern Andean Cordillera of central Ecuador. The provinces around it are as follows: Morona Santiago, Chimborazo, Tungurahua and Cañar.
This rugged territory is peaceful and exhilarating in equal measure and can make an excellent destination for single travelers, couples, or families.
Remember, don't be shy in reaching out to an experienced tour guide. These bilingual locals can enrich your visit without costing anything too hefty. There are plenty of economical options for accommodation and dining too.
We're so happy that you're "going off the beaten track" to visit Sangay National Park and you will not be disappointed by what you find on arrival.