The Complete Guide to Extraordinary Quilotoa, Ecuador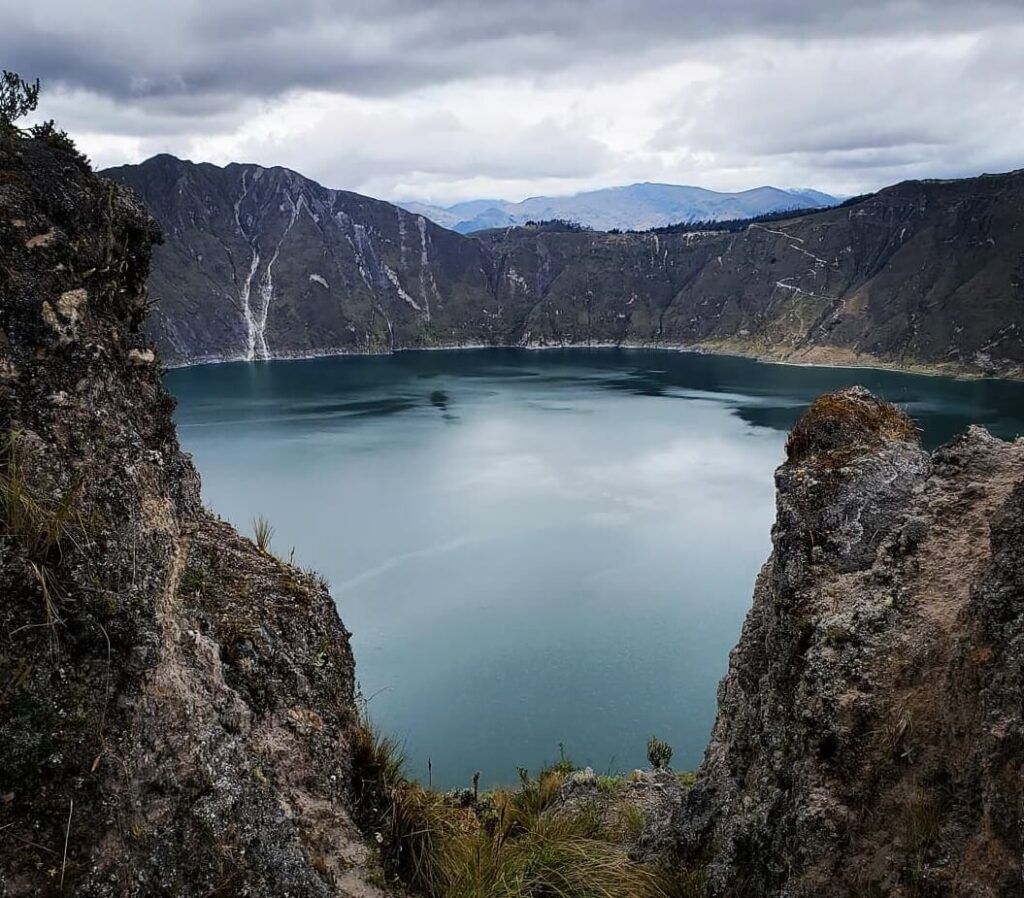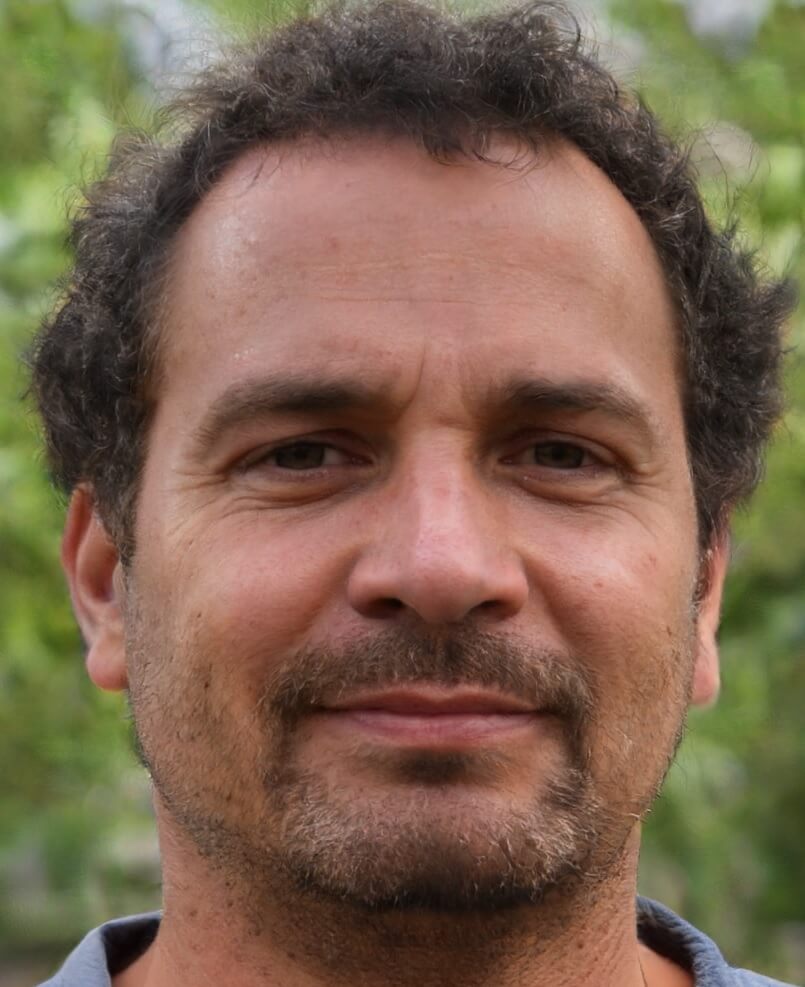 Paolo is a native of Baños de Agua Santa, a city in Ecuador's incredible interior. Although to many this city represents the heart of a hidden gem, to Paolo it is a lifelong home and labor of love. He shares his insight as a travel guide with a particular emphasis on the extraordinary nature and outdoor activities that attract visitors to the region.
There are many legitimate reasons to venture out in pursuit of Quilotoa but none rival pure natural beauty. The scenery here is quite simply spectacular. Once you've acclimatized to the surroundings you'll be treated to breathtaking views including sheer cliff faces and vividly blue waters.
Booking.com
is the only official place to find special, limited-time offers. Rooms bookout fast so don't hang around! Although this
link
guarantees the best rate on your room, we highly recommend early booking to avoid disappointment later.
The town of Quilotoa is almost 4,000 meters above sea level. This is more than sufficiently high to give the unaccustomed a bout of mild altitude sickness. The town is located next to the volcanic crater with which it shares its name. Quilotoa is an inactive volcano whose crater was flooded with water to form one of the most beautiful volcanic lagoons that I have ever had the opportunity to witness.
Discovering Quilotoa
For many, their adventures in Ecuador will start from the capital city of Quito. The richness of Ecuador's natural beauty and cultural heritage means that many tourists are faced with difficult choices about where to go and where to skip.
Of course, Cotopaxi is an incredible draw with its stunning volcano Chimborazo. Quilotoa may be substantially less "famous" internationally than the epic Chimborazo and stunning Tunguahaua. In some ways I view this as a positive. Although I love to meet and interact with foreign visitors to Ecuador, there's something about Quilotoa's relative quiet that adds to its great charm. The lagoon is included in the Los Ilinizas Ecological Reserve.
Adventures here feel almost like a "secret" — a location for which the overused cliche "hidden treasure" does indeed apply. The town itself is small and offers a few hostel/guesthouse type establishments. There is also, of course, a bar and a convenience store. It is no exaggeration to say that the area is very peaceful and undisturbed, including the inns.
Lodgings in the village offer accommodation with dinner and breakfast. Be sure to confirm what you're paying for at check-in to ensure you start and end your day well fed! This is particularly important as the food in the local bar and store is nothing particularly special. If you arrive in your own vehicle you can find secure parking for around $2.
The Hike
It's ideal to arrive at the crater as early as possible to maximize your hours of daylight exploration. The beautiful trek runs along the entire rim of the crater. Its highest point, Huyan Tic, reaches just over 4,000m high. The entire route can be completed in around 4 hours (5 if you take the opportunity to capture lots of photos). The scenery here never gets boring — I was thrilled by it throughout the hike.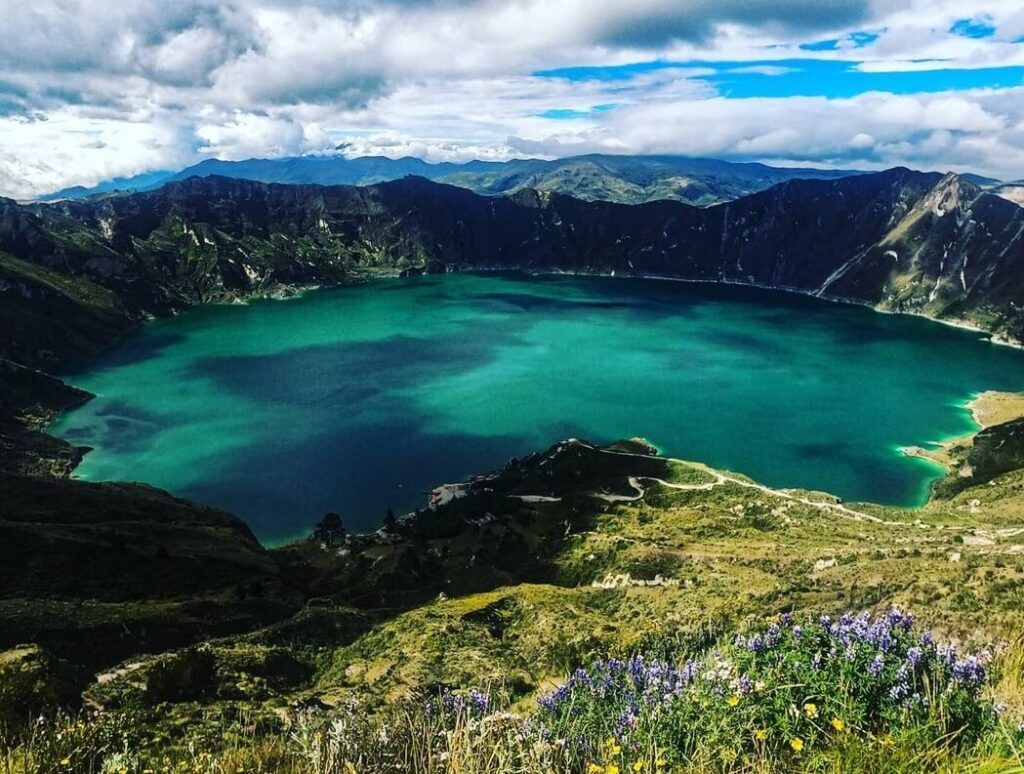 One intriguing aspect of the lagoon is the manner in which its appearance changes depending on the vantage point and light conditions. I saw the blue color vary as I walked and sometimes it gave off distinctly green hues. Light conditions can change rapidly in this region of Ecuador due to the presence of clouds. As you complete the full loop around the lagoon you sometimes get the impression that you are viewing many different lagoons instead of just one.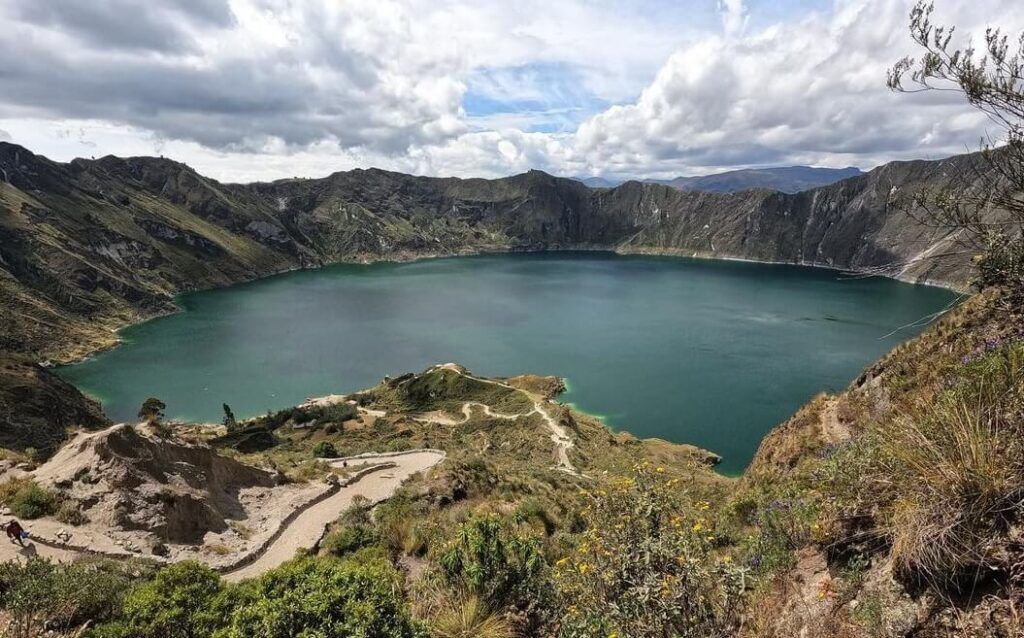 The photo below depicts the tendency toward overcast conditions in this mountainous region: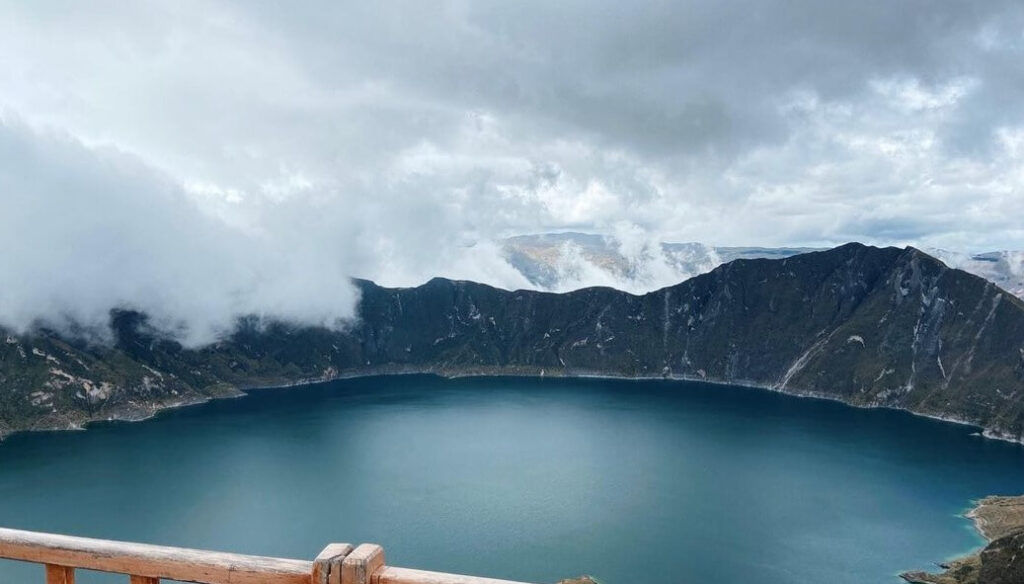 Even the physically fit will notice the altitude at times if they aren't accustomed to it. At 4,000m, oxygen is distinctly and noticeably less abundant!
Back in Town
Once the route is complete, most visitors will return to the village for a well-earned meal and a rest. Locals can seem reticent and even unfriendly at times but it's important not to make rash judgements about their intentions. Indigenous peoples can indeed be apprehensive about engaging with outsiders, but this is more indicative of shyness than a lack of warmth. Even a short conversation or a smile should be enough to make your day!
Depending on your capacity for hiking you may decide to follow the 20km trail from Quilotoa to Chugchilan, which is about 20km away. Fortunately, the route is somewhat signposted and offers an opportunity to further acclimatize to the conditions.
After a hearty meal I started heading to Chugchilan. The views are beautiful at times, with vivid green dominating the landscape. Modest houses are dotted along the way and one notices the lack of traffic on the roads.
Although 20km of hiking may sound daunting, the trek is actually straightforward and mostly aided by a gentle downhill gradient. However, the very final leg does demand a burst of energy in order to cross over a beautiful valley and ascend into the village of Chugchilan. Experienced hikers might complete the journey in approximately five hours. A more leisurely pace will send the journey time to something in the region of six hours.
The signposting isn't as helpful as one might expect but the trail remains just about operable. Unfortunately, some enterprising locals can and do seize the opportunity to try to "charge" hikers a fee for instructing them on the directions to their destination. It is best to decline these overtures as politely as possible. There are helpful individuals in this region too, many of whom are more than happy to point you in the correct direction.
Chugchilan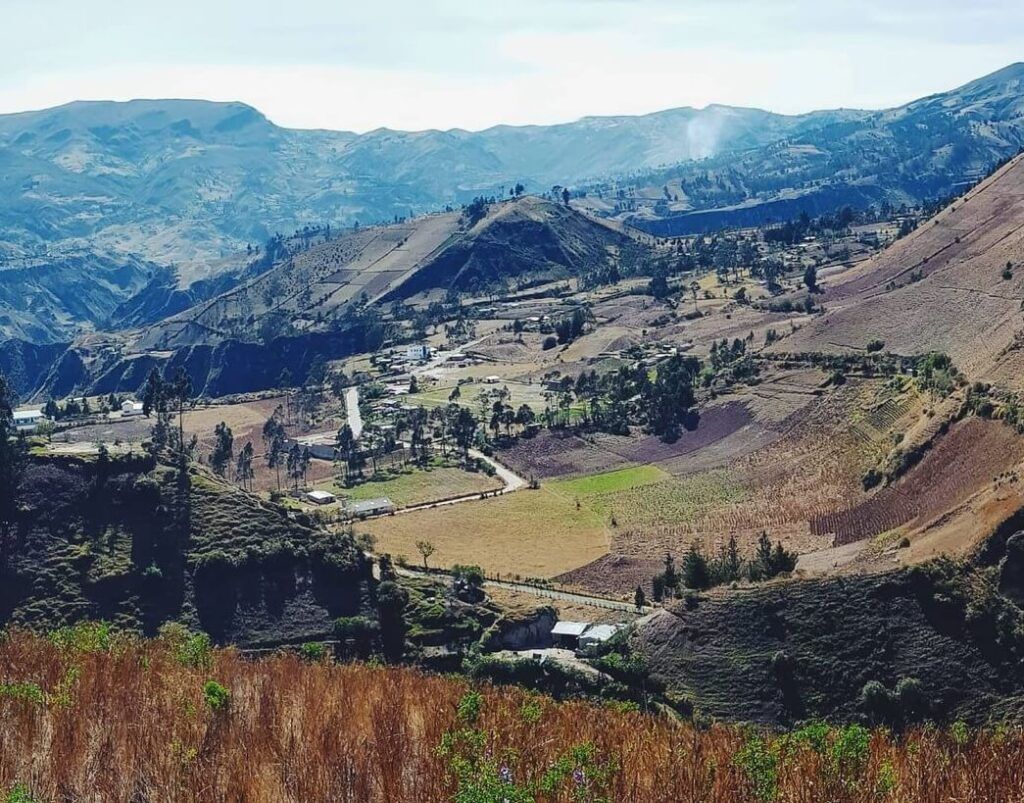 Chugchilan offers several affordable and largely quiet hostels. Many visitors to the area look forward to opportunities to interact with locals. Despite the aforementioned reticence to engage, I found a number of folks in Chugchilan who were delighted to engage on topics of every day life, politics, and conservation.
From Chugchilan it's possible to hop on a bus to Latacunga. Latacunga's bus terminal offers regular trips to Quito, approximately two per hour. However, the Chugchilan-Latacunga leg can be a thrill in and of itself.
The crumbling roads wind through the edges of steep mountains. Sometimes the bus gets uncomfortably close to the precipice — certainly enough to make you gasp! Locals, however, seem very much unperturbed by the apparent danger, often engaging in enthusiastic conversation or singing, especially after Mass on Sundays.
Zumbahua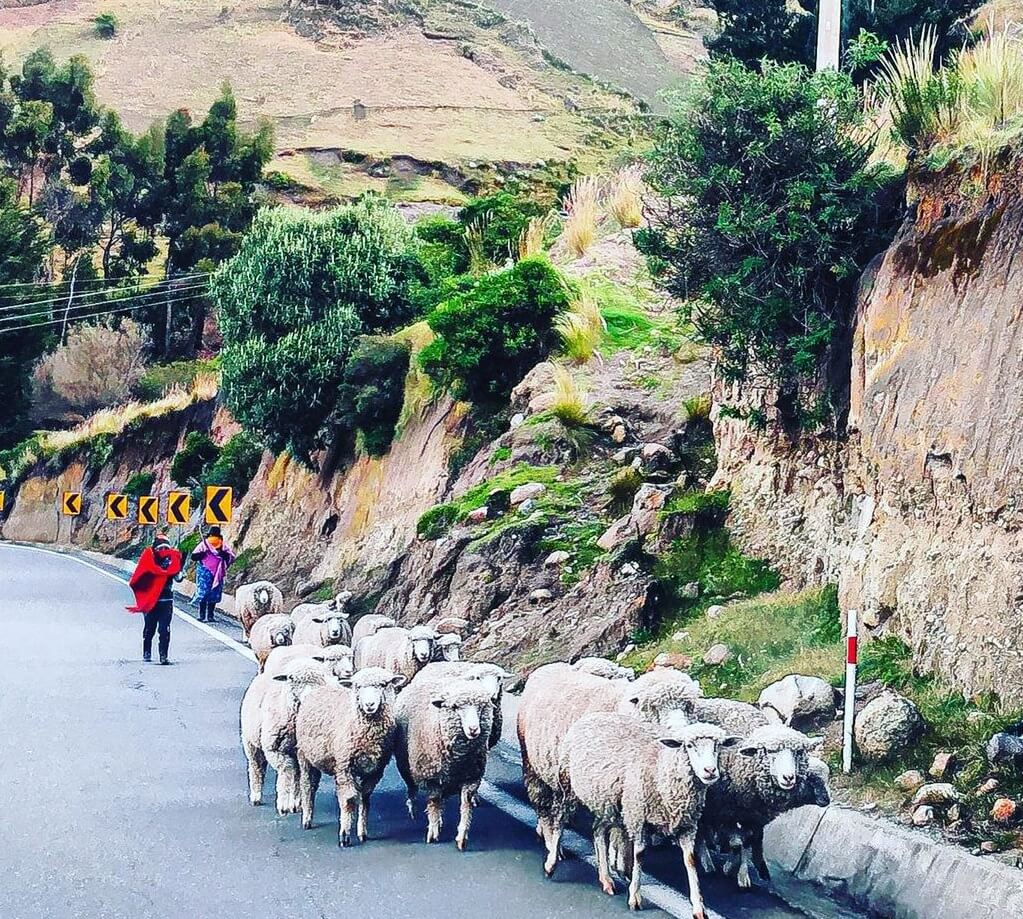 The village of Zumbahua hosts its indigenous market on Saturdays. The stalls are setup and installed in the town square. It is a great opportunity to pick up handmade Ecuadorian goods including clothing, baskets, crafts, and even food! Be sure to confirm that what you're buying is locally made before handing over the cash. Woolen goods are popular, given that sheep make up much of the area's livestock.
The fruit and vegetables are great quality and make for a pleasant snack. The market is small though so don't expect anything on par with Quito or Cuenca! One of the most interesting aspects of spending time deep in the Andes is the chance to people-watch. I was particularly impressed by the elegance and intricacy of the clothing.
Local women often sport beautifully elaborate and colorful outfits with pretty brooches. Their hats are particularly indicative of elegance. Meanwhile, men wear dignified and functional clothing.