How to Maximize Your Visit to Cotopaxi — Ecuador's Epic Volcano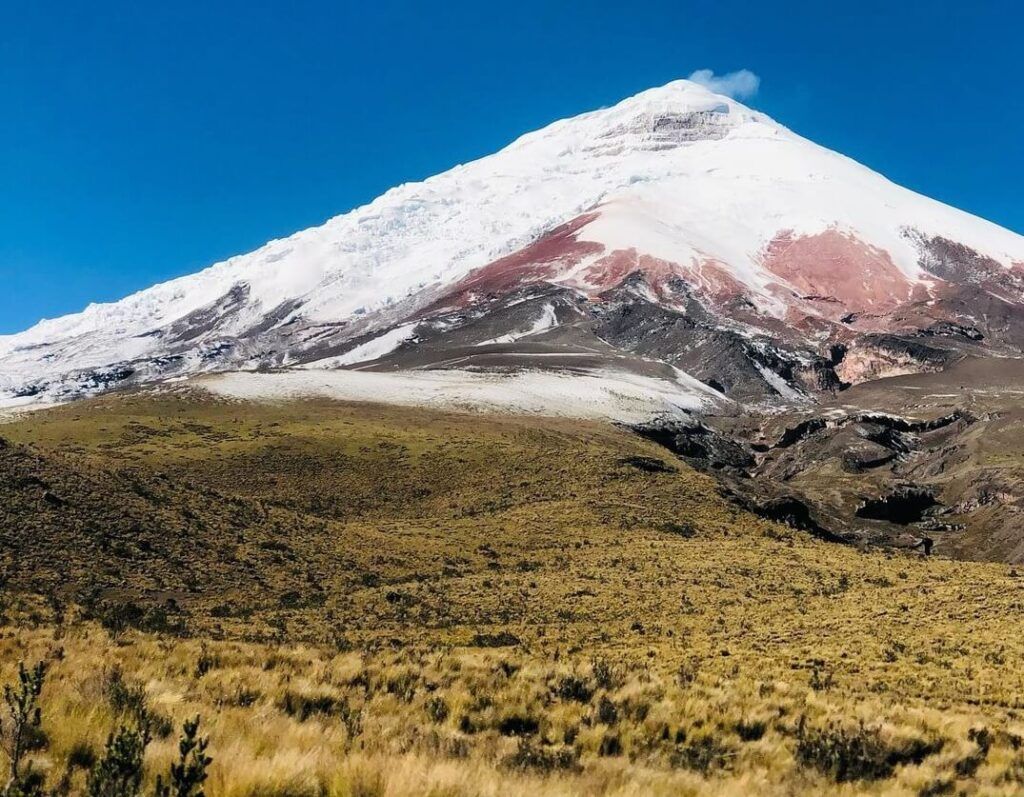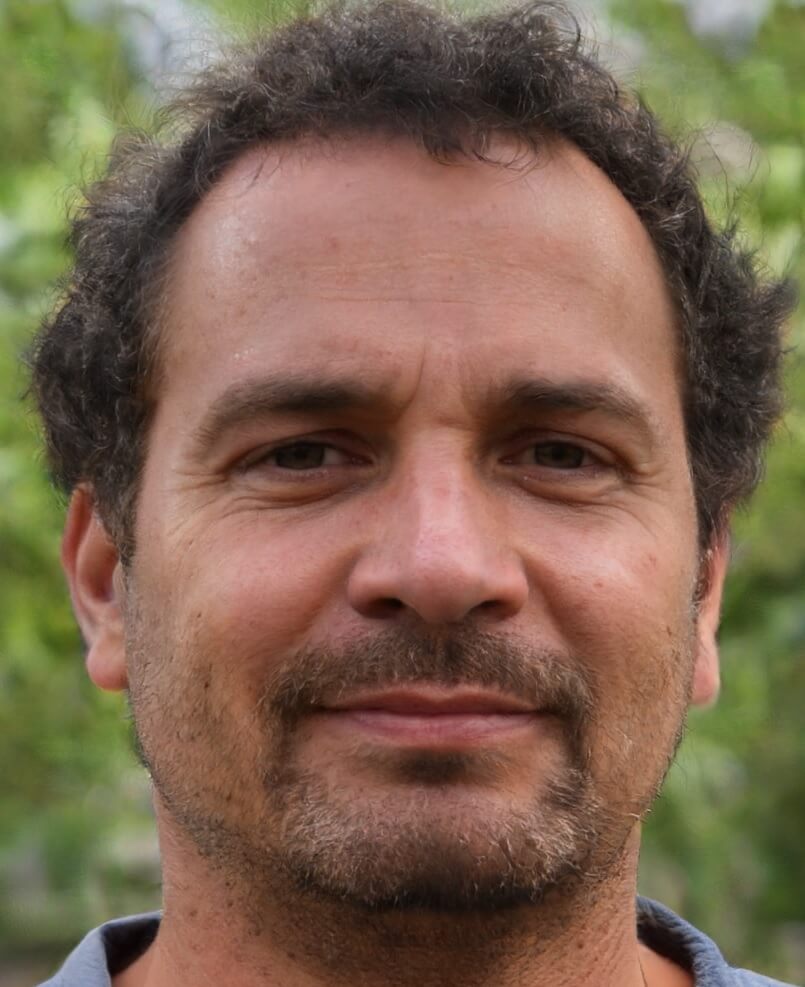 Paolo is a native of Baños de Agua Santa, a city in Ecuador's incredible interior. Although to many this city represents the heart of a hidden gem, to Paolo it is a lifelong home and labor of love. He shares his insight as a travel guide with a particular emphasis on the extraordinary nature and outdoor activities that attract visitors to the region.
Gazing upon this extraordinary volcano, it's difficult not to be in awe of the stunning reddish-brown coloration and snow-white summit. Whether you're brave enough to climb it or watching on from a distance, it cuts a stunning figure when contrasted with a perfect blue sky.
Booking.com
is the only official place to find special, limited-time offers. Rooms bookout fast so don't hang around! Although this
link
guarantees the best rate on your room, we highly recommend early booking to avoid disappointment later.
Numerous tour companies in the area of high quality, bilingual guided tours. Among the most popular hikes is the ascent to Cotopaxi Glacier. Prices range from $40 to $100 per person for a day trip to this picturesque and iconic feature of Ecuador's wilderness. Some tours even include an adventurous descent by mountain bike.
Day tours are typically an excellent option for time-pressed travelers or those with a packed itinerary. Although tours can be booked relatively easily at hostels and hotels in major cities, it's usually preferable to book in advance (online) to ensure you'll be guided by an experienced and highly rated team.
We are proud to endorse the Cotopaxi Small Group Tour from Quito by Quito Tour Bus. We have had the pleasure to work with the experienced guides behind this company and can safely say that they are among the very best in the area (and affordably priced to boot).
Hike on the Cotopaxi
Many visitors to Ecuador tell me that their hiking experience on Cotopaxi is among the highlights of their trip. The volcano's stunning beauty is often compared to that of the Fuji Mountains in Japan. It offers incredible views and is part of a wider awe-inspiring landscape.
At over 6000m high, typically only experienced mountaineers set out to reach the crater itself. This is a taxing, multi-day challenge and doesn't come without danger. More casual hikers will find a single day guided tour more than satisfactory. Fortunately, with the right acclimatization and one small step at a time, even non-hikers are typically able to reach the glacier at just over 5000m. Not only do local guides bring a unique brand of expertise and insight to the trip, they also prevent any unnecessary headaches regarding transport to and from the area.
Many tours also include essentials that perhaps were too bulky to fit in your suitcase (think, e.g. hiking boots). The best time to start is bright and early — most guides like to set off from Quito no later than 9am. The drive takes approximately one hour.
It perhaps goes without saying that the hike is best enjoyed on a day of clear, azure skies. However, alas, we mere mortals have little sway over the weather. High visibility makes for better views and photographs, but the hike is still thoroughly enjoyable on overcast days.
High winds are not uncommon at this altitude (bring a windbreaker jacket!). Sunscreen is a worthwhile investment too.
The brilliant video below shot by the team at Zero Boundaries offers great insight into the hike itself and the views you can expect to enjoy en route.
Cotopaxi National Park
Adventure hiking in Ecuador begins and ends with the Cotopaxi National Park. I don't say this lightly — Ecuador is home to stunning landscapes in all corners. However, walking in Cotopaxi National Park is an especially beautiful and pulsating experience thanks to remarkable scenery and stunning panoramas at all sides. Ecologically, Cotopaxi is rich and diverse and boasts an interesting combination of vegetation as well as bears, cougars, small rodents, and even wild horses.
Cotopaxi has one of the greatest elevations from sea level of any currently active volcano. It has a striking conical shape and is typically drenched in a thick white blanket of snow. From Quito, your tour will traverse south on the highway until you reach the park. You'll then head east, passing through Lake Limpiopungo while maneuvering toward Pita River, where you'll begin this pleasant and circular walk, with the ongoing backdrop of the stunning Cotopaxi. There are few hikes in the world that allow you to cross moors and lava fields all in the same day, all while enjoying a close passage via the Rumiñahui volcano.
Hiking Itinerary
On any all-inclusive hiking tour, it's advisable to note what is and isn't included in whichever package or guide you choose to book.
Quito – Cotopaxi National Park (One Day)
Quito Tour Bus' tour offers early transport from Quito city on the Pan-American Highway south. Cotopaxi National Park itself is an 88,920-acre ecological sanctuary, built around and named for the magnificent Cotopaxi Volcano, which rises near 6000 meters above sea level. The evergreen landscape of the Ecuadorian highlands is one of the main attractions, along valleys and mountains covered by multicolored fields.
Upon arrival at the park, there is typically an introductory briefing on the habitat of the Andean moorland — its flora and fauna included. Most tours deviate via Limpiopungo Lagoon to observe a variety of birds and wildlife (even wild horses are sometimes visible).
On clear days, the Cotopaxi Volcano is the magnificent backdrop. A short walk through the lagoon allows you to observe the Andean flora. After that, most tours will return to the transport to head up to a higher parking lot. From here, you'll continue to visit the glaciers at around 5000m. Lunch is usually enjoyed at a local restaurant before the group returns to Quito in the late afternoon/early evening.
Most all tours include the following services:
Private transport through the whole route
Professional guide
Cotopaxi National Park fee and permit
The following services are sometimes included, but not by all tour operators:
Lunch at a local cafe
Personal mountain equipment (boots, sunglasses, head lamp, etc.)
Extra drinks in the cabin
Insurance
Some or all of the below-listed equipment may be provided by your tour guide. However, it's critical to check ahead to ensure you are adequately prepared. Incidentally, this is why booking your guide before you set off on vacation is usually much better than waiting until you reach your hotel or hostel. Time spent in reconnaissance is never wasted!
Equipment advice:
Comfortable clothing (long sleeves)
Sunscreen
Sunglasses
Walking boots
Comfortable shoes (easy to dry or rubber boots)
Camera
Backpack
Waterproof jacket
Extra dry clothing
Plastic bags
Water bottle
Where to stay
Camping
Camping was once a popular attraction around the fringes of Cotopaxi but became less common following recent eruptions. As of writing, the park authorities no longer allow camping on the park grounds. Your best option is to head north of the park, where there are some small inns on the back roads leading to Machachi and Sangolqui.
Lodges
The best accommodation options cluster around the North Gate to the park. The road is not paved but the experience of reaching the lodges alone can be part of the adventure!
What to do
Limpiopungo Lagoon Hike
Limpiopungo Lagoon is a seasonal lake that grows drastically in size during the rainy season (Oct to May). It is home to the nested Andean gulls that can be seen all year round. Hummingbirds can be observed along the trail along with small rabbits and several species of birds that feed largely on seeds. Cotopaxi wild horses often graze near the end of the trail.
Walk to the Refuge
Ecuadorians love to connect with their mountain deities and one way to do that is to climb as high as possible. José Ribas Refuge at around 4,500 meters is a supremely popular route with tourists and locals alike. The walk is strenuous and requires good aerobic capacity, but the views on a clear day are unparalleled.
Mountain biking
Several companies offer mountain bike tours in Cotopaxi National Park. Most start on the trail that heads to the José Ribas Refuge and head downhill on a breezy, unpaved road. Others bike along the main road to the Limpiopungo Lagoon. Traveling by bike instead of a car allows for greater opportunities to photograph wild horses and observe the beautiful star hummingbird of Ecuador with its bright purple head and bright white chest.
Bottom Line
Now that you know a thing or two about hiking in Cotopaxi National Park, it's time to get your walking boots dirty! The park is a gem even by Ecuador's standards and offers hikes suitable for all ages.
Useful Facts
Cotopaxi National Park was established on August 11, 1975, and includes moorland ecosystems, the height ranges from 3400 to 5897 meters above sea level.
The rivers within the park are Cutuchi River and the Daule River. These rivers are the source of drinking water supply and irrigation to Machachi, Quito, Latacunga and the eastern region of the nation.
Pine trees are among the most abundant flora in the area.
Cotopaxi National Park spans across the provinces of Cotopaxi, Pichincha and Napo.
Visiting this area of Ecuador is more than worthwhile for the adventurous at heart. Enjoy it and all it has to offer!