17+ Exciting Things To See & Do In Ambato, Ecuador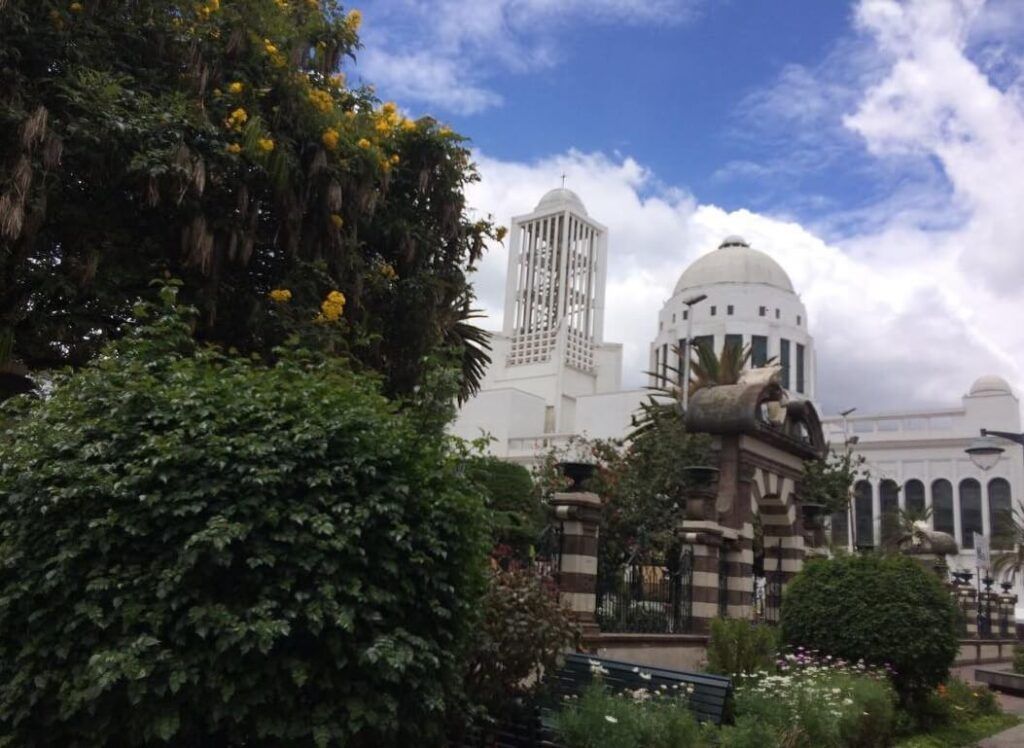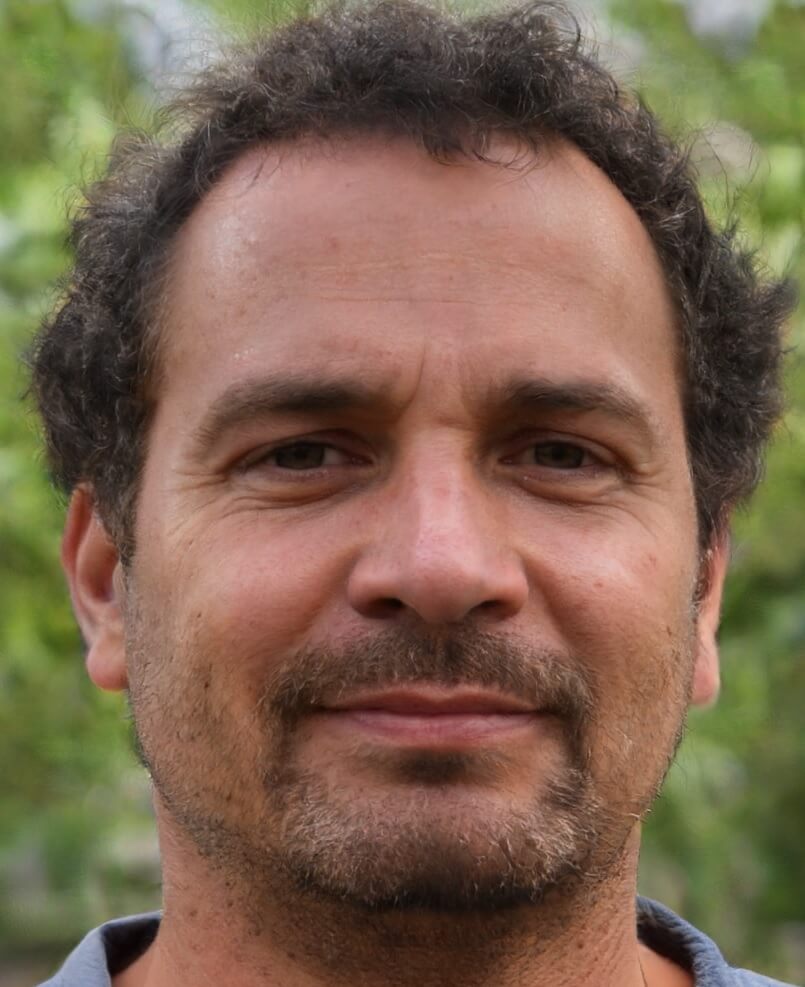 Paolo is a native of Baños de Agua Santa, a city in Ecuador's incredible interior. Although to many this city represents the heart of a hidden gem, to Paolo it is a lifelong home and labor of love. He shares his insight as a travel guide with a particular emphasis on the extraordinary nature and outdoor activities that attract visitors to the region.
Ambato is one of the most charming settlements in Ecuador and is affectionately known as "the land of flowers and fruits." Although still "off-the-beaten-track" for casual tourists, the town does welcome more foreign visitors today than ever before as word of its quaint and pleasant atmosphere spreads further.
Did you know? Up-to-date discounts are posted regularly and exclusively to
TripAdvisor
. Save up to 80% and secure a guaranteed low price
today
.
Ambato and the surrounding region of Ecuador are famous locally for fruit production. It is said that Ambato-grown peaches are among the best in the world when consumed fresh from the tree.
The first thing to strike you if you visit Ambato may well be the diversity in modern and traditional architecture. For party animals, it can be a good idea to time your visit to coincide with the "Carnival of Flowers and Fruits," in which tourists and locals alike celebrate until dawn. The carnival typically takes place in February each year.
Cevallos Park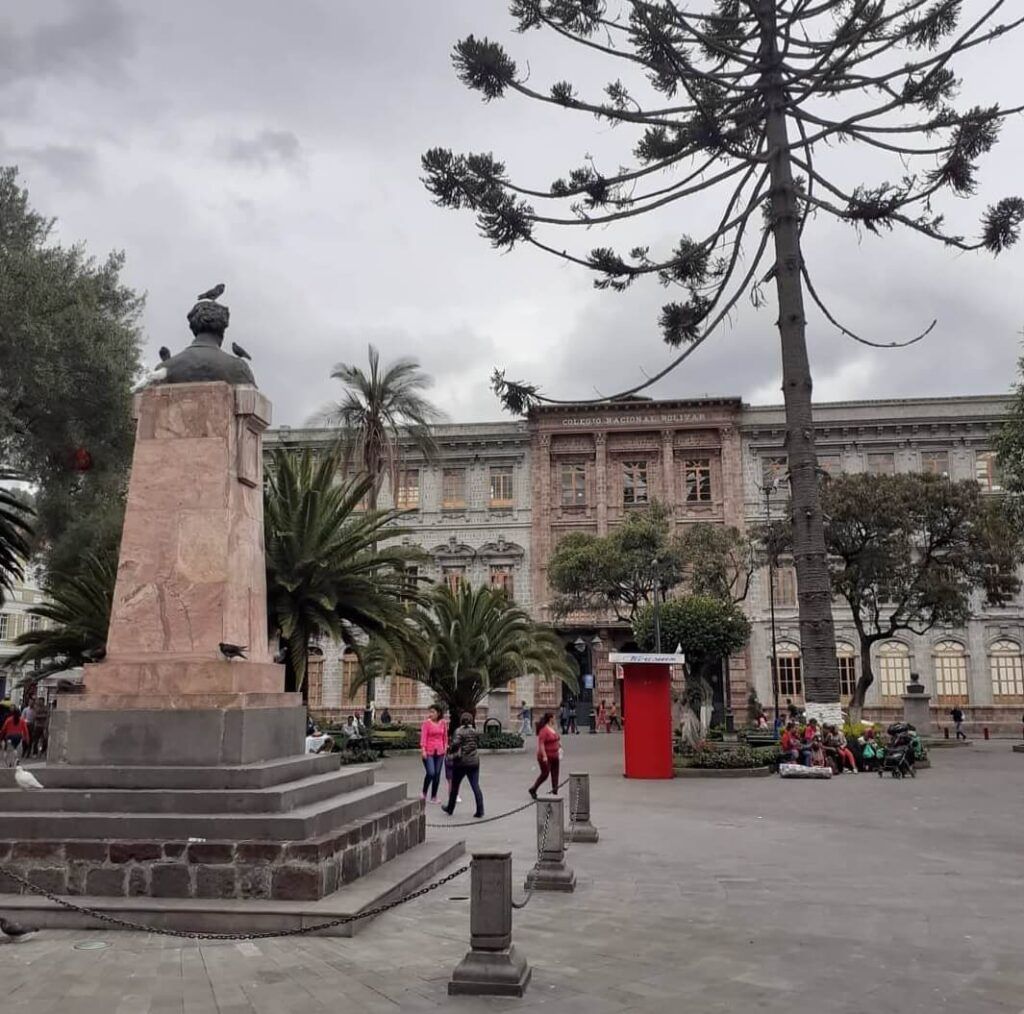 Formerly called Plaza de San Bartolomé, this was the second square built in the town and carries substantial importance as a gathering place. In the 1940s, the Cevallos Park was built within the pre-existing square. It is named in tribute to local scholar Pedro Fermín Cevallos.
La Providencia
La Providencia's unmistakable gothic style constitutes an important part of Ambato's cultural heritage. Although a damaging earthquake struck the building in 1949, it was restored with close attention to the original design.
Church of Santo Domingo
Another building severely damaged by the earthquake of 1949, the restored building has a pleasant modern style. It was once again opened in the early 1950s. The façade of the church has two towers and situated in the middle of them is the iconic image of Santo Domingo.
Mausoleum of Juan Montalvo
One of the oldest and most striking buildings in Ambato, construction of this mausoleum commenced around the turn of the 20th century! The façade used traditional local building materials (stone) and its advanced construction serves to highlight just how skilled many early Ecuadorian architects were. The building also marks a turning point in the increasing urban development of the city. Many important administrative and political events of Ambato have taken place in its vicinity. The imposing stone construction sits in the middle of the city's historic district and is a must for sightseeing.
Casa del Portal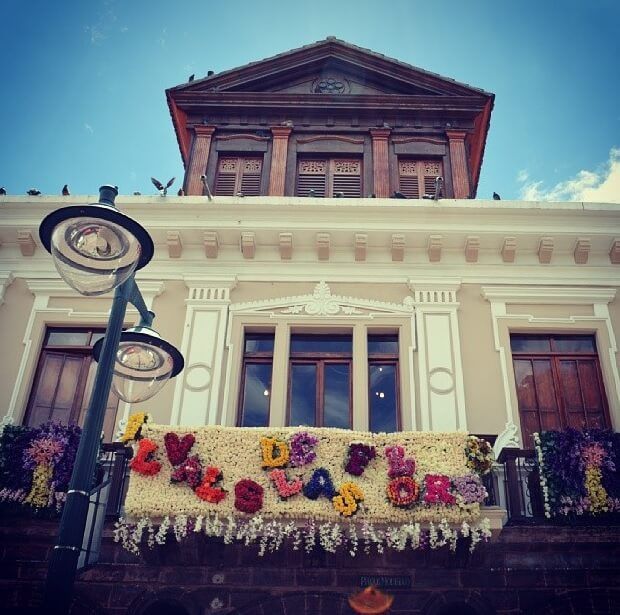 Another aged but beautiful building etched into the Ambato landscape is the famous Casa del Portal. The colonial architecture is typical of nineteenth-century South American development. Today the site is regarded as a key piece of Ambato's distinctive history.
Several rooms inside the building (in front of the Montalvo Park) host the interesting Museum of the Province of Tungurahua.
Miraflores
Probably the most quaint, curious, and traditional neighborhood of Ambato, Miraflores is also one of the oldest communities in the area. Its development occurred in lockstep with the railway that connected the town with Quito from the turn of the 20th century. Although this railway is no longer in use, it's legacy is a thriving and interesting neighborhood left behind.
The area is primarily residential and is home to large orchards and gardens that show the natural riches of Ambato. There's a simple method for telling whether an address lies in Miraflores or not — all the streets in this neighborhood are named after flowers!
Ficoa
For many years, Ficoa has been a foodie magnet. But, please note, customs regarding cuisine obviously vary greatly between nations. Therefore, don't be alarmed if you see rabbit or even guinea pig on the menu!
Atocha
Atocha was one of the first-founded parishes of Ambato. For many years it straddled the railway heading to Quito. It is a place with a stunning cultural history. Properties in this area have been owned by some of the most famous and distinguished families of Ecuador. It is said that much of Ecuador's modern culture was forged in this area — including great literature, artwork, and even the national anthem of the country!
If you are a fan of empanadas (Latin dish) then Atocha boats some of the very best in all of Ecuador! They are adored by locals and tourists alike.
FAQ
What are the main tourist attractions of Ambato?
Festival of Flowers and Fruits
Great for partying into the early hours and enjoying beautiful sights and delicious food. Typically the festival is held in February.
House of Montalvo
If you are in the city of Ambato, you simply should not miss the Casa de Montalvo. This cultural relic transports you into the history of this city. Casa de Montalvo is home to the works of the writer Juan Montalvo. The Casa de Montalvo is located at Calle Montalvo and Bolívar (corner).
Casa del Portal
We touched on this attraction earlier but it is worth reminding you not to take a visit for granted. The Casa del Portal is located on Avenida Sucre next to Montalvo Park.
Museum of the Higher Technical Institute Bolivar
This museum has its foundations in the natural sciences but is now a proudly multidisciplinarian institution. Departments include entomology, zoology, archaeology, mineralogy, botany, and more. The museum is a portal into the history of Ecuador and the science underpinning its flora and fauna.
I've touched on many of the most important attractions, but there are others!  The Cathedral and Quisapincha both deserve a mention. In Quisapincha you can purchase locally-made and crafted goods put together by talented artisans. They make for awesome souvenirs and gifts.
What are the typical foods of Ambato?
The city of Ambato delights visitors with its food. Famous dishes include llapingachos — a famous local favorite accompanied by tortillas, chorizo and fried egg. The Central Market of Ambato is usually the best place to go looking for a serving.
Although perhaps not well matched to the tastebuds of foreigners, Ficoa is famous for roasted guinea pig!
Meanwhile, the Parish of Pinello is famous for its delicious bread, which is made with lard and prepared in the oven with firewood.
Ambato is one of Ecuador's more vibrant cities and hosts a good number of hotels, restaurants, and nightclubs.
Ambato Parks
Ambato is located just 45 minutes from the city of Baños, which is also famous for its attractive parks and scenery. Our travel guide is the perfect place to start if you're considering a visit. Below are the parks specifically belonging to Ambato.
Park of Lovers
The "Parque de los Enamorados" is situated centrally and is located in front of the Juan Benigno Vela Park (Bellavista sector). Keep your camera close at hand to photograph the beautiful backdrop adorned with cypress trees.
Now, perhaps you're wondering why it bears the name "park of lovers."
The answer is basic and precise — the name stems from the beautiful figures carved in cypress trees. In the park, many young people declare their love to their partners in the hope of finding good luck.
Cevallos Park
Cevallos Park is another spot worth visiting. This sizeable park is ideal for enjoying the outdoors on a clear day. There is a rich variety of plants such as araucaria and garden palm. Furthermore, if you are lucky, you can observe the sparrows, blackbirds, and butterflies that call the park home.
Montalvo Park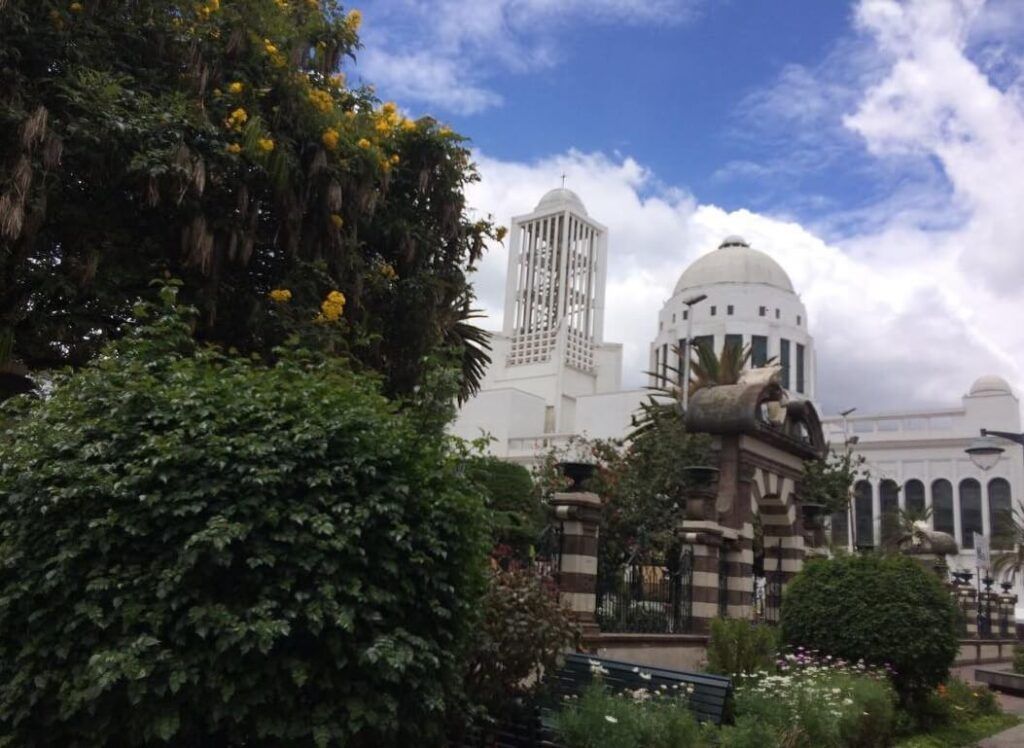 What Montalvo Park lacks in size, it makes up for in beauty. Ornamental plants and flora include pine, guaba, and araucaria. Meanwhile, circling blackbirds are always around looking for the finest spots to perch!
There are two important monuments within the grounds of this park: a tribute to Juan Montalvo made of bronze and designed by the Italian Pietro Caputto, and an additional piece built from marble.
Juan Benigno Vela Park
Juan Benigno Vela Park is used by many locals for sporting activities. It is also child-friendly.
In addition, the park is home to a monument made in honor of Juan Benigno Vela. The bronze sculpture sits on an impressive stone pedestal. Juan Benigno Vela Park is located south of the city of Ambato.
November 12 Park
"12 de Noviembre" park harks back to a battle for independence that took place on November 12, 1820. Many Ambateños (locals) gave their lives to defeat the forces of their colonial foes. In this area, you can learn and truly soak up some of the unique character that makes the city of Ambato so distinctive. This park is located centrally (downtown).
Luis A. Martínez Park
Luis A. Martinez Park is ideal for the more adventurous sightseers among our readers. Hiking trails are the perfect means of surrounding yourself with nature's beauty. Furthermore, children's games are available in the park.
If you like to add adrenaline to your adventure then why not take your bike or motorbike with you? The park is specifically intended for sports such as motocross and bicicross! The Luis A. Martínez Park is located on the banks of the Ambato River to the west of the city of Ambato. As if that wasn't enough to appeal to you, the park is also free of charge.
La Familia Park
The "Parque la Familia" is the largest park in the city of Ambato and the one with the most visitors. The park is famous for lush gardens, fruit orchards, and ecological trails. It also has a picnic area, exclusive parking for 150 vehicles, playgrounds, a cycling area, and ponds with fish. The park can be found in the Palama sector.
Shopping
Quisapincha
Quisapincha is quite simply the best area of Ambato to visit if you're on the hunt for hand-crafted, artisan goods. It is particularly famous for leather products — including jackets, shoes, pants, caps, and more.
The Parish of Quisapincha is accessed via the transport terminal of Ambato, from which you can take a direct bus. If you do not want to travel by bus, taxis are typically quite affordable (journey is approx. 10km).
Remember to keep your camera ready on the climb to Quisapincha. The parish is the highest elevated part of Ambato and therefore offers beautiful views of the cityscape below.
By now you know that Quisapincha is a great place to go bargain hunting, but you would perhaps like to know exactly why it's such an attraction. Quisapincha is especially famous for:
Leather (wallets, pants, caps, shoes, boots, belts, bags, hats, crafts, bracelets, etc.)
Prices are significantly lower than principal shopping districts in towns like Quito. A leather shoe sourced from Quisapincha often sells for about 50% of the price you'd expect to pay elsewhere. Quisapincha's outlets are open to the public every day.