A Local Expert's Guide to Tortuga Bay (Galapagos Islands Beach)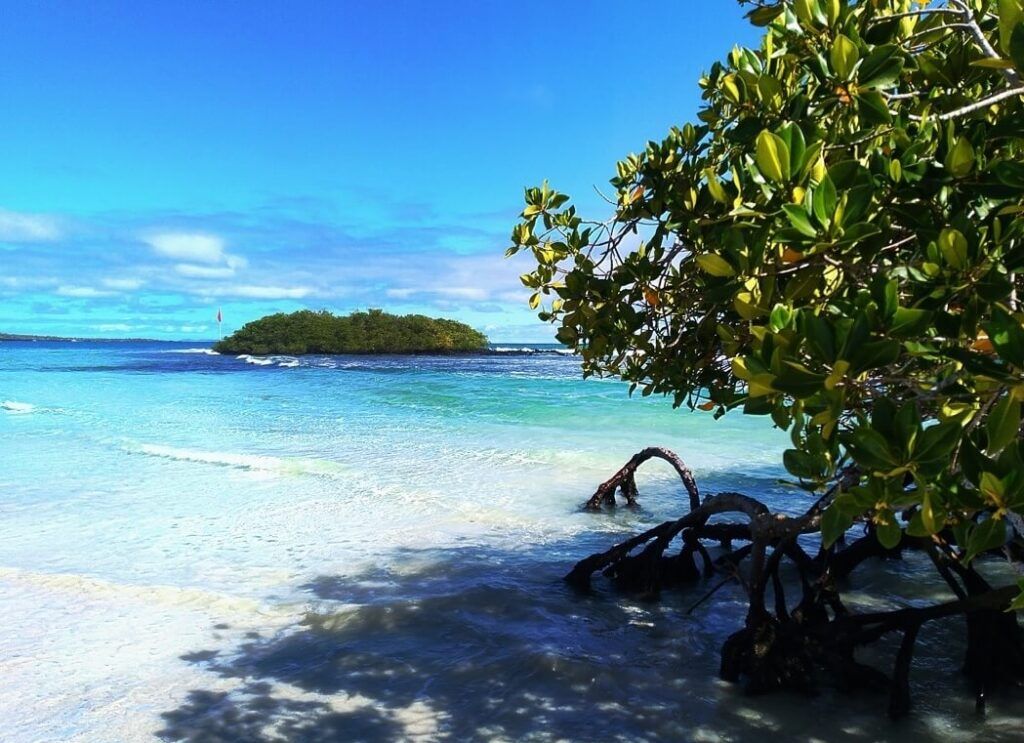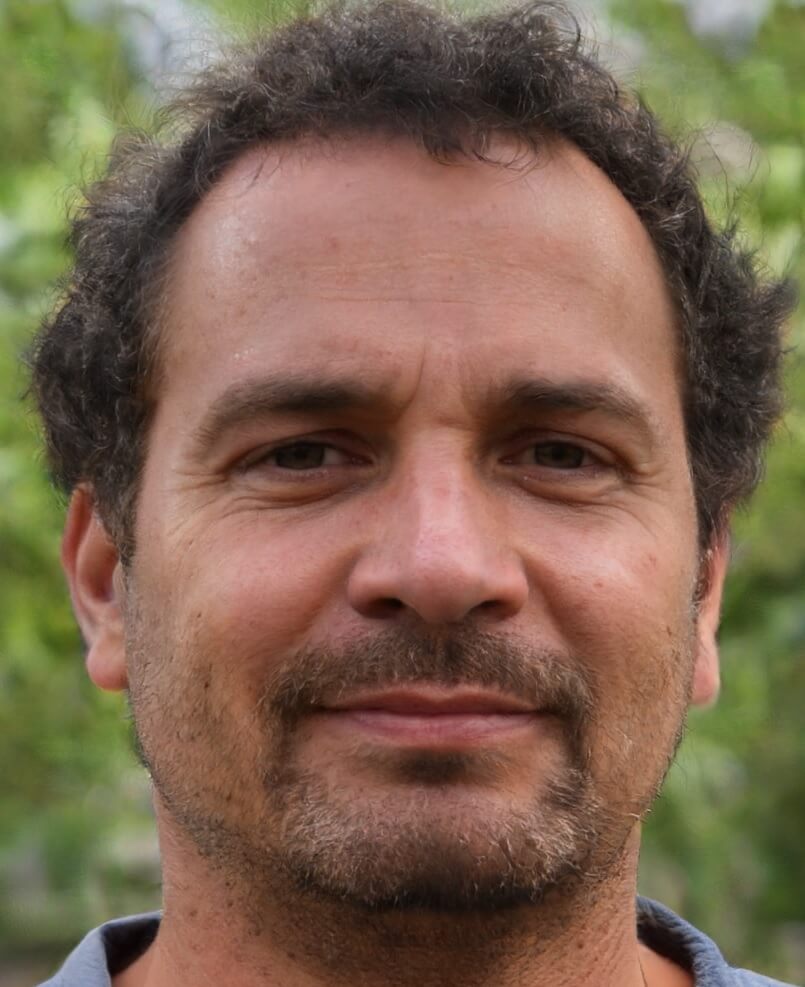 Paolo is a native of Baños de Agua Santa, a city in Ecuador's incredible interior. Although to many this city represents the heart of a hidden gem, to Paolo it is a lifelong home and labor of love. He shares his insight as a travel guide with a particular emphasis on the extraordinary nature and outdoor activities that attract visitors to the region.
Tortuga Bay or Bahia Tortuga is home to a spectacular white sand beach lapped by crystal clear waters. It is located on Santa Cruz island within the Galapagos archipelago in Ecuador. Tradtionally, the area was popular with anglers seeking a fresh catch. Nowadays, ecotourism has taken on significant economic importance.
Booking.com
is the only official place to find special, limited-time offers. Rooms bookout fast so don't hang around! Although this
link
guarantees the best rate on your room, we highly recommend early booking to avoid disappointment later.
Visitors are warmly welcomed by locals as long as they show respect for their surroundings. This extends to your behavior around the stunning animal populations of the islands.
All About Tortuga Bay / Bahia Tortuga
The bay acquired its name from the tortoises that regularly use the long beach as an ideal nesting ground. These giant (Galapagos) tortoises are endemic to the region. Despite the name, the beach is also a great place to observe the sea lions, flamingos, iguanas, and various other species.
The "bay" is in fact two bays that make up two different beaches: Playa Brava and Playa Mansa. Both of these beaches have a unique intrigue and charm. It offers a certain tranquility far removed from the noise and stress of everyday life.
Planning your visit
Tortuga Bay is a must visit if you like the sound of an exquisite and perfectly preserved beach surrounded by wild animals such as turtles, crabs and iguanas.
Keep in mind when planning your trip that the Galapagos Islands have two very distinct climatic seasons. The second half of the calendar year is the dry season, marked by relatively light rainful and average temperatures of around 20 degrees celsius. Conversely, the first half of the year is defined by warmer temperatures and more substantial rainfall. Average temperatures trend toward the mid-to-high twenties celsius.
How to get there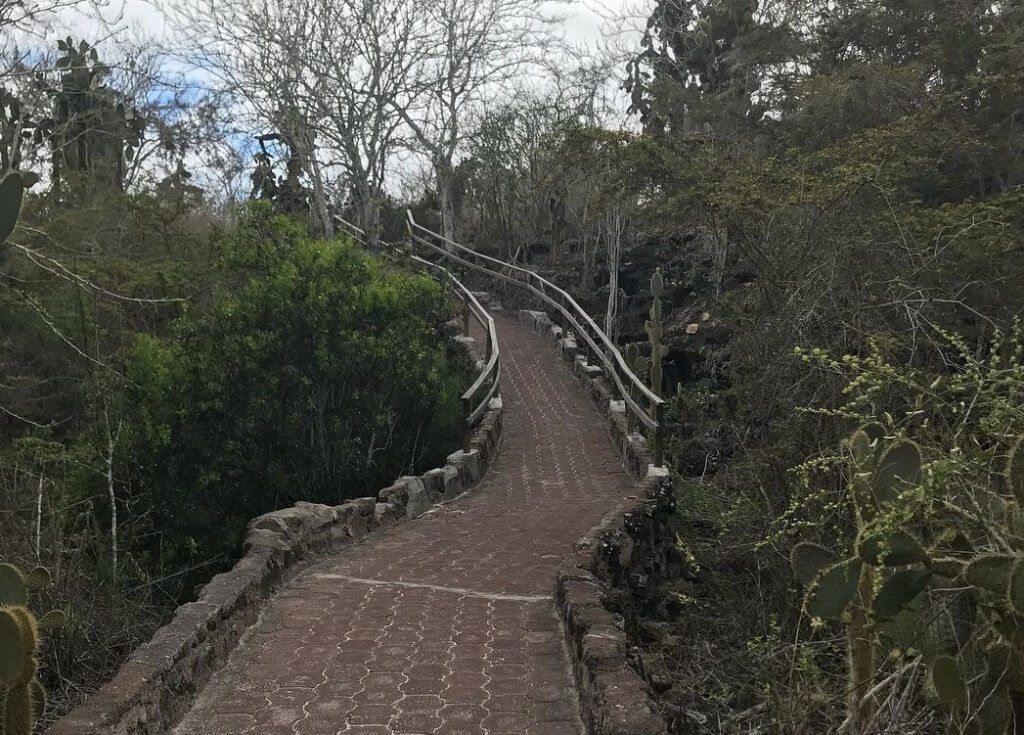 Getting to the bay is generally very straightforward. The starting point is the town of Puerto Ayora, which is located just 2.5 kilometers away. From the town you will follow a winding and colorful path. The walk takes around half an hour to reach the first beach and a further 25 minutes to reach the second.
In more recent times, water taxis have become a very popular means of reaching the bay quickly. These water taxis/speed boats transport passengers from the pier of Puerto Ayora. Your choice will likely depend on your budget, the amount of time you have available, and your willingness to walk!
Galapagos National Park rules stipulate that the beach closes to visitors at 6pm. The park rangers around the islands are generally very friendly and they will offer a gentle warning to visitors when the closure time is approaching.
Fortunately, admission is entirely free. However, you must register your name before entering the bay.
Things to do in Tortuga Bay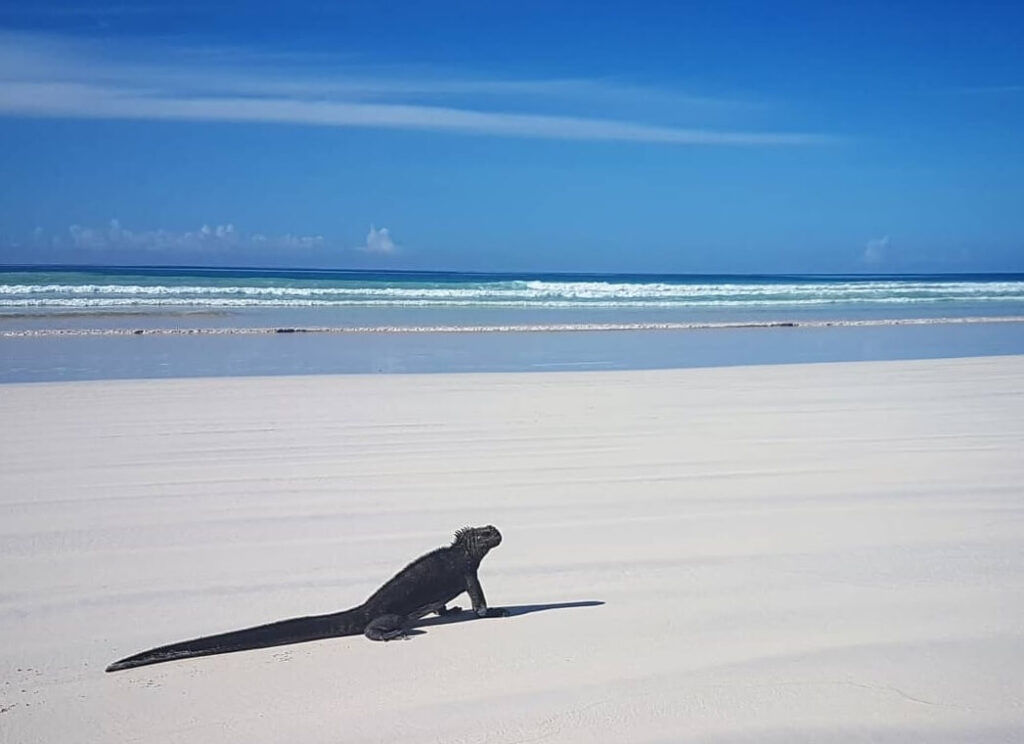 With beautiful surroundings, warm waters, and white sands, many visitors wisely choose to simply relax under the sun! For the adventurous, however, there is plenty of opportunity to explore.
I recommend starting with the discovery of both beaches. Essentially, as their names indicate, Playa Brava has much stronger currents than Playa Mansa, which is an area dominated by mangroves. The paths leading up to these beaches are very green with an abundance of native trees and cacti.
The walk alone provides a unique and special experience. You'll notice on first sight that the beaches are beautifully preserved and free of litter and/or pollution. There is something quite pleasing about breathing pristine air and staring out over the ocean.
If walking alone doesn't hit the spot then there are various additional activities to undertake. For instance, it is possible to surf and snorkel in the sea. You can also rent kayaks for a relatively low fee.
If you are looking for peace and quiet, consider trekking through some of the island's interior and observing the unique flora and fauna along the way.
Flora and fauna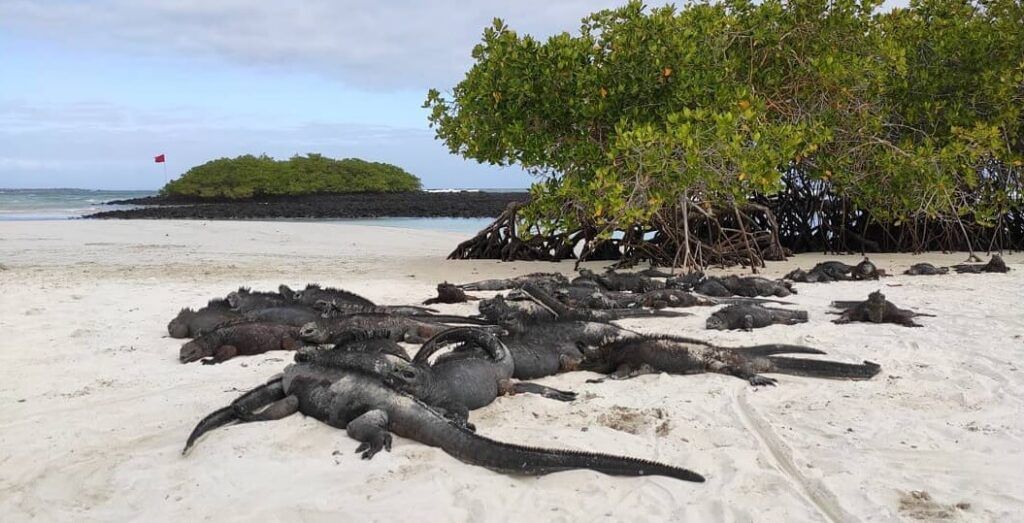 The Galapagos Islands have become synonymous with ecotourism. It is a case study and tremendous example of how economic development needn't come at the cost of sustainability and respect. This is also testament to the good behavior of the many tourists that visit the archipelago.
The fauna includes nesting tortoises, sea lions, whitetip reef sharks, manta rays, pelicans, Darwin's finches, frigates, marine iguanas, and blue-footed boobies, among many more species (including ghost crabs!).
Throughout the journey you'll also get chance to appreciate lush vegetation that thrives even in dry conditions. The cacti draw particular attention but there are many other native and endemic species. The Galapagos opuntía is a species of cacti native to the islands of Galapagos. Remarkably, it plays a very important role within the fragile ecosystem of the islands — its seeds serve as an essential part of the diet of iguanas and giant tortoises.
In addition, the finch population relies on the seeds and fruits from the trees. The size of cacti varies by species and habitat. Generally, the opuntias of Santa Cruz are the highest.
Finally, you won't miss the distinctive mangroves that thrive all around the islands.
Some extra tips
Keep in mind that there are no permanent restaurants or shops close to the bay. It's therefore wise to pack some supplies for the journey while remembering to dispose of any trash responsibly. On warm days a bottle of water can be essential. After all, hours in the sun engaged in physical activity can be draining.
There is often a portable stall selling essentials at the beach but prices are typically inflated in comparison to the town.
As usual, it is strictly forbidden to feed or interfere with the animals or to damage the vegetation. It is essential to respect the bay. When everyone collaborates positively it ensures the conservation of this paradise on earth for future generations.
Every beauty spot in the Galapagos Islands and beyond has its own particular appeal. Tortuga Bay is a particularly exquisite location for exploring or relaxing. Publications like TripAdvisor have ranked the beach in the top ten anywhere in the world.
What sets Tortuga Bay apart from other white sand beaches and warm and crystal clear waters is the uniquely passionate dedication of visitors here toward maintaining sustainability, peace and respect for the natural environment. Not only that but the surroundings make for a perfect stress-busting vacation with plenty of amazing photographs.
Facts and information
Location: Tortuga Bay in the Galapagos Islands is also known as Tortuga Beach and is reachable in approximately 45 minutes on foot from Puerto Ayora.
Weather: It has two distinct seasons — the dry season lasts from approximately June to December. Temperatures range around an average of 20 degrees celsius. The warmer and rainier season is from January to May. Temperatures hit averages in the mid-to-high twenties celsius.
Tortuga Bay Trail: it has a length of 2.5 km (approx 1.6 miles) and the journey on foot takes roughly 45 minutes.
Activities: You can practice surfing, snorkeling, and trekking.
Playa Brava: Be mindful of strong currents and very careful when you swim. This beach is well suited to surfing.